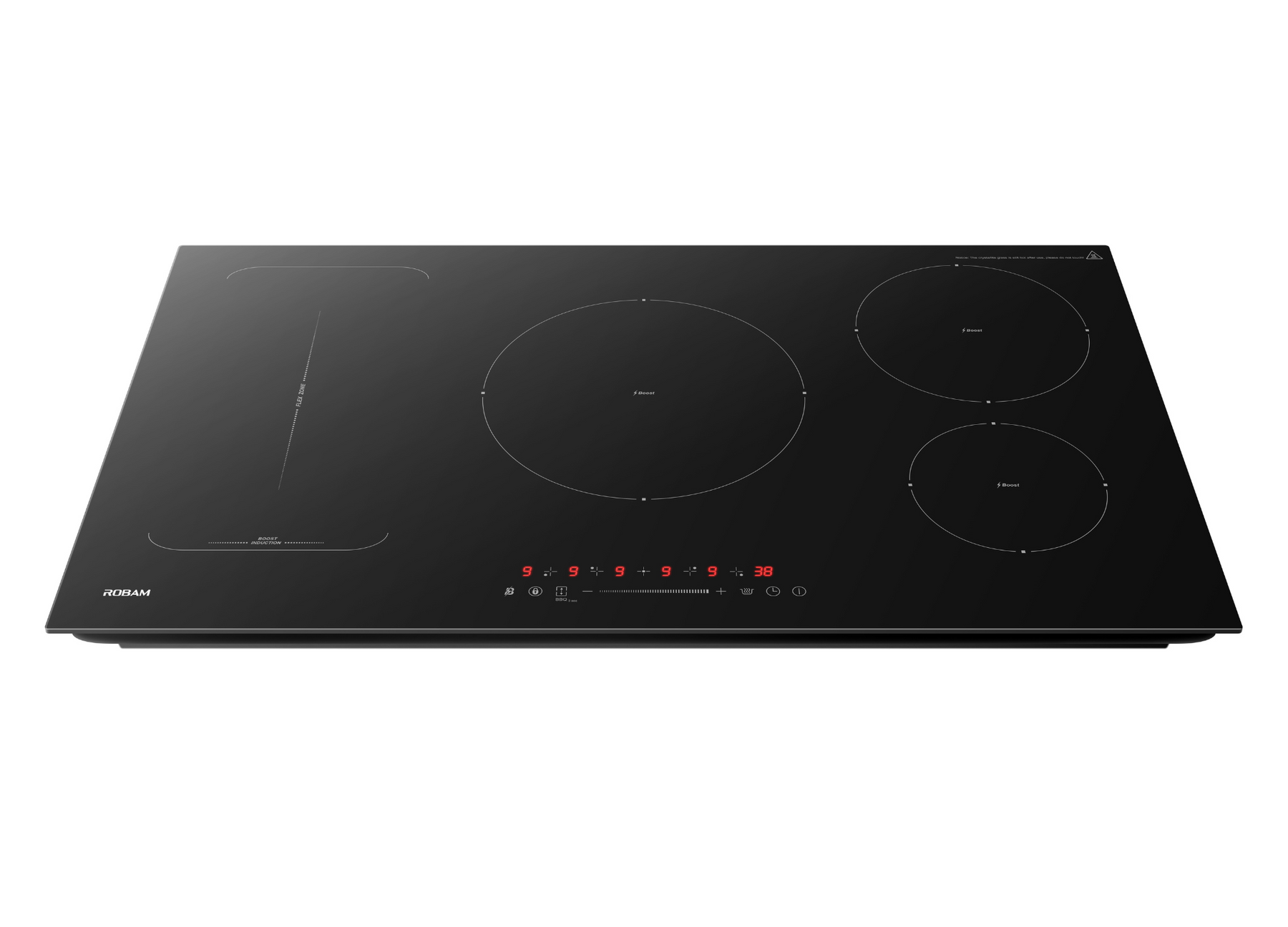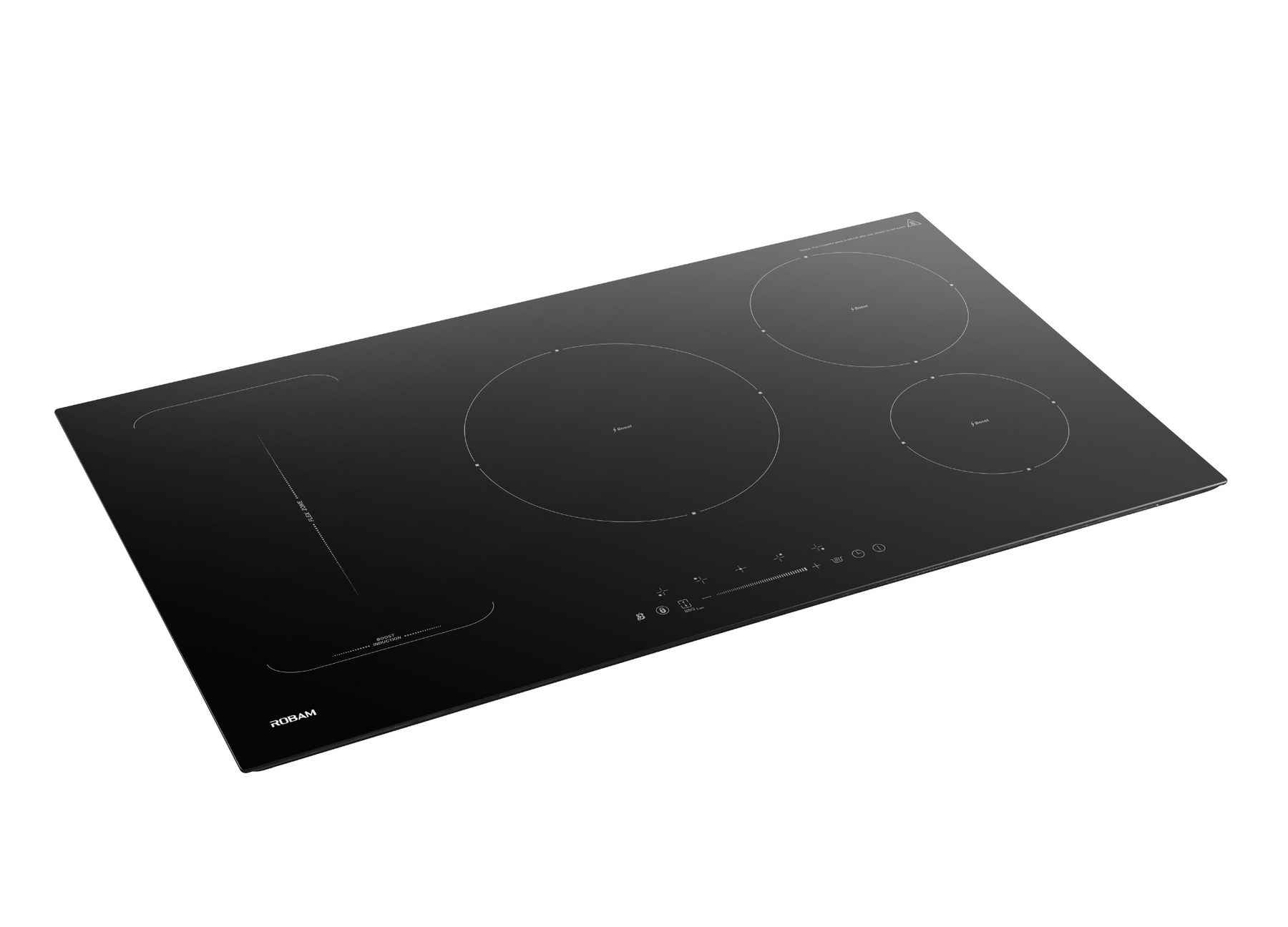 ROBAM | Induction Cooktop | CD72-9W9H50 | 900mm (w)
Our experts are here to help! Contact us today to get a measure and receive accurate quotes for installation.
In stock
cooking zone: 5
Zones supply Voltage:220-240V
Installed electric power 6800W/7400W
Dimension (W*D*H): 900*520*60
Cut out size: 870x490mm
900mm-width Induction Cooktop
Automatic power-off protection
99-minute timing setting function
9 gear sliding adjustment firepower
One touch stir-fry function
BBQ zoneless cooking mode: in the rectangular area on the left, the temperature of the two cooking zones is synchronized, and pans can be flexibly placed.
Easy to clean glass panel.

Child safety lock function.