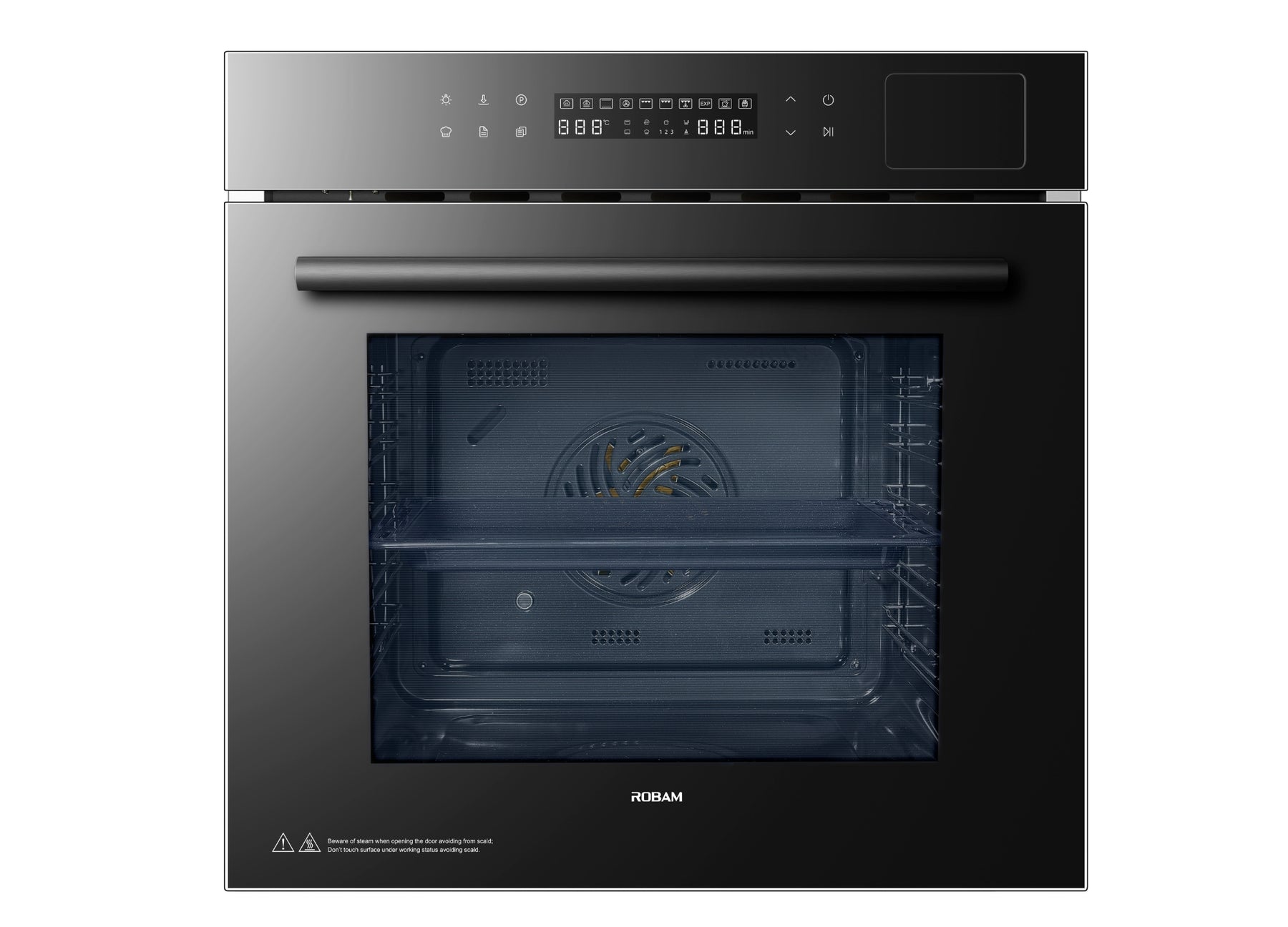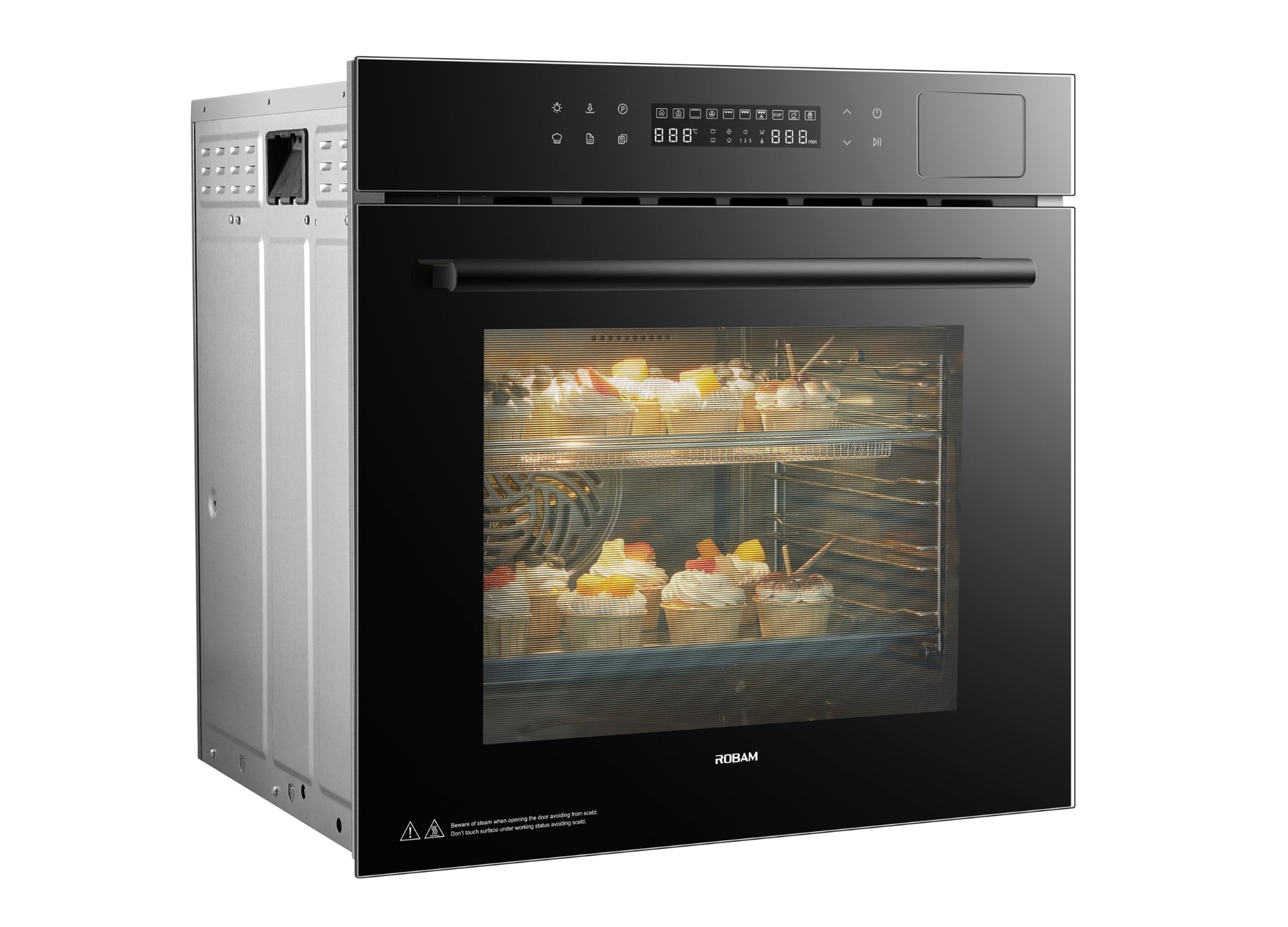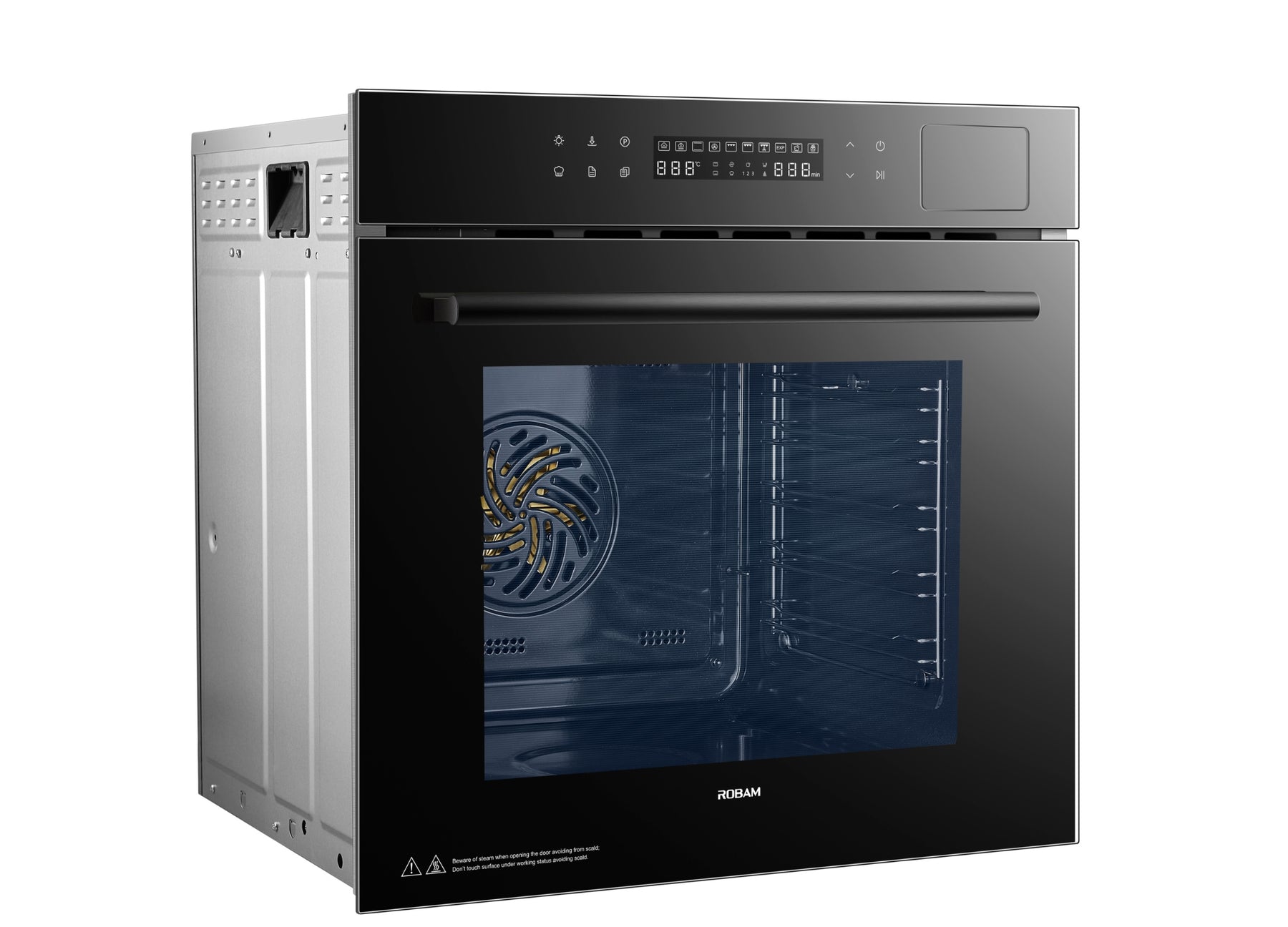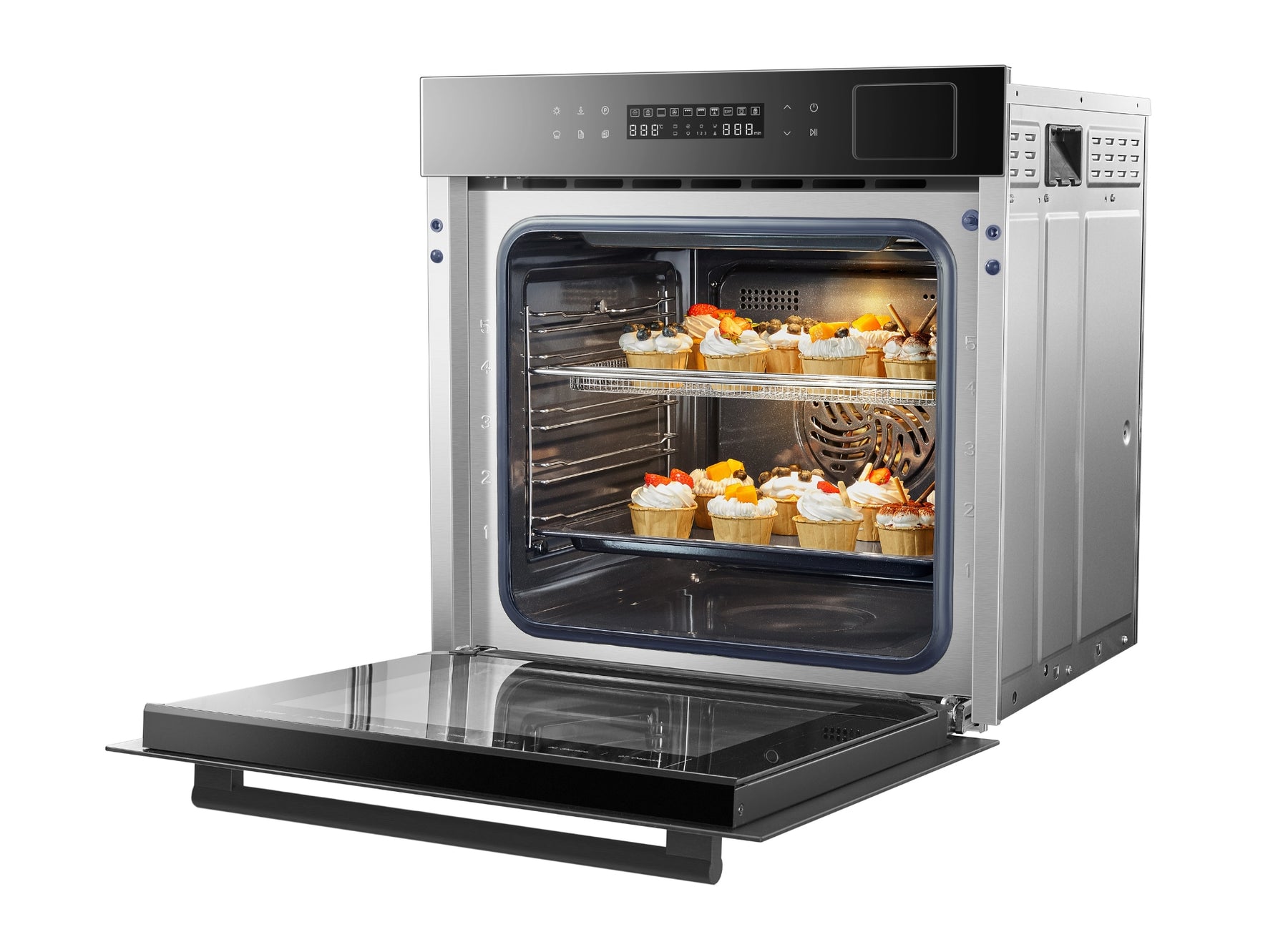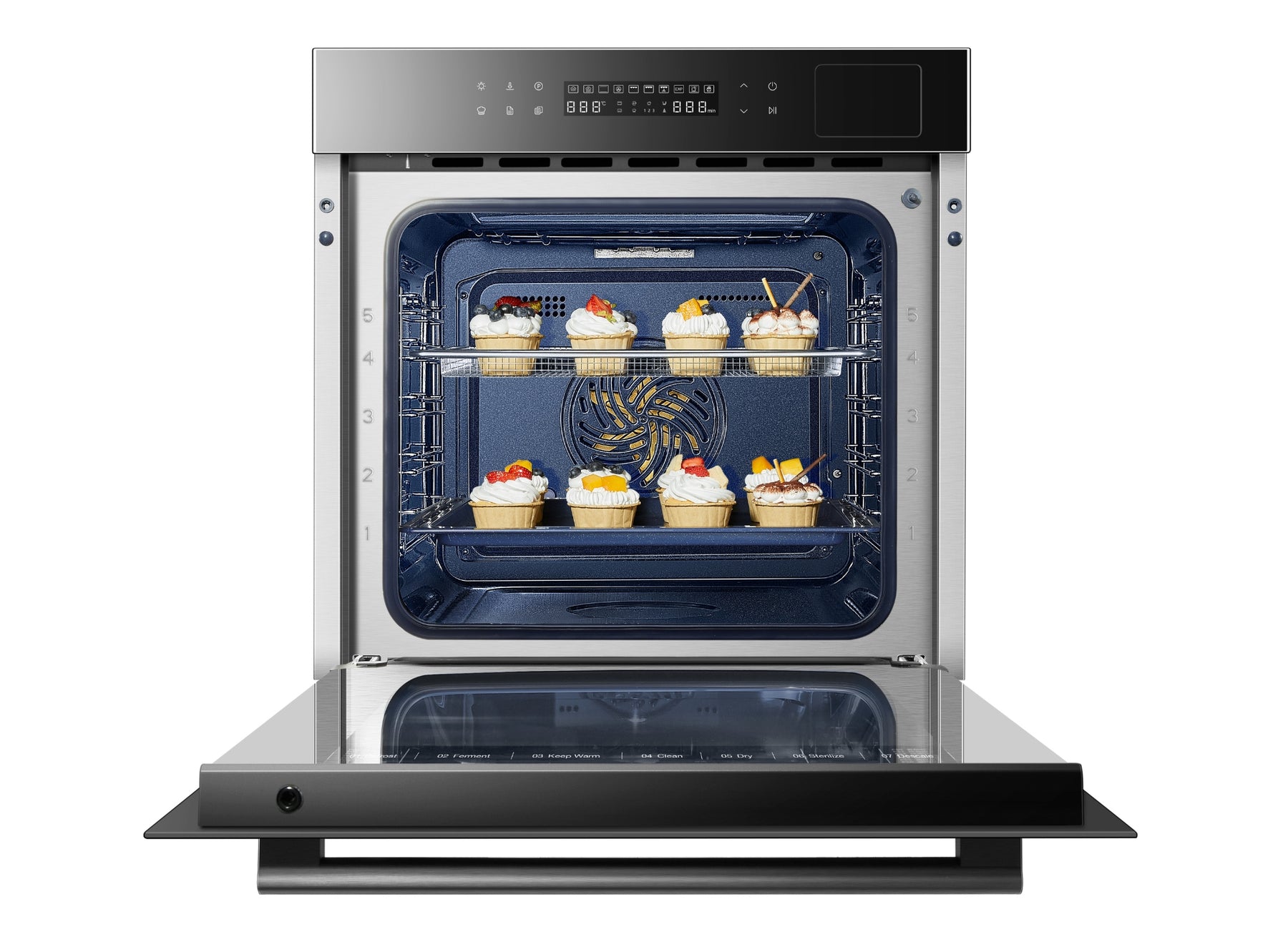 ROBAM | Combi Oven | KZQS-65-CQ926H01 | 65L | 600mm (w)
Our experts are here to help! Contact us today to get a measure and receive accurate quotes for installation.
In stock
IDEAL LARGE VOLUME
Power Rating: 3250w
Capacity: 65L
 Net Weight: 41kg
Dimensions (WxHxD) 595x595x520(mm)
Fully-embed Cut Out Size(WxHxD) 600x600x565(mm)

Half-embed Cut Out Size(WxHxD) 560x590x550(mm)
Smart Combi Steam Oven Makes Delicious Food
65L Large Volume
Adapts flexibly to your kitchen and cooks multiple dishes at one time.
56 Smart Recipes
With the AI smart cooking curve, even a cooking new-hand can make delicious food like a chef.

Multi-Stage Cooking
With the innovative three-stage cooking program, you can easily make delicious food.

2 Steaming Modes
100℃ nutritious steaming 
150

℃ high-temperature steaming

Provide ingredients-specific temperature
7 Baking Modes

Includes EXP mode to control the temperature of the top and bottom of the oven separately. Help you cook global cuisines.
Oil-free Low-fat Air Fry 
Uses hot air frying instead of oil frying, making foods delicious and healthy with less fat.
Triple Security Protection
3-layer glass effectively isolates the high temperature, prevents the risk of scalding and protects the cabinet from deformation.
7 Auxiliary Functions
With both safety and technology, your cooking experience will surely be elevated. 
5+1 Stereo Hot Air Baking
Preheats fast with the same temperature in the whole cavity and gives the ingredients more uniform color.