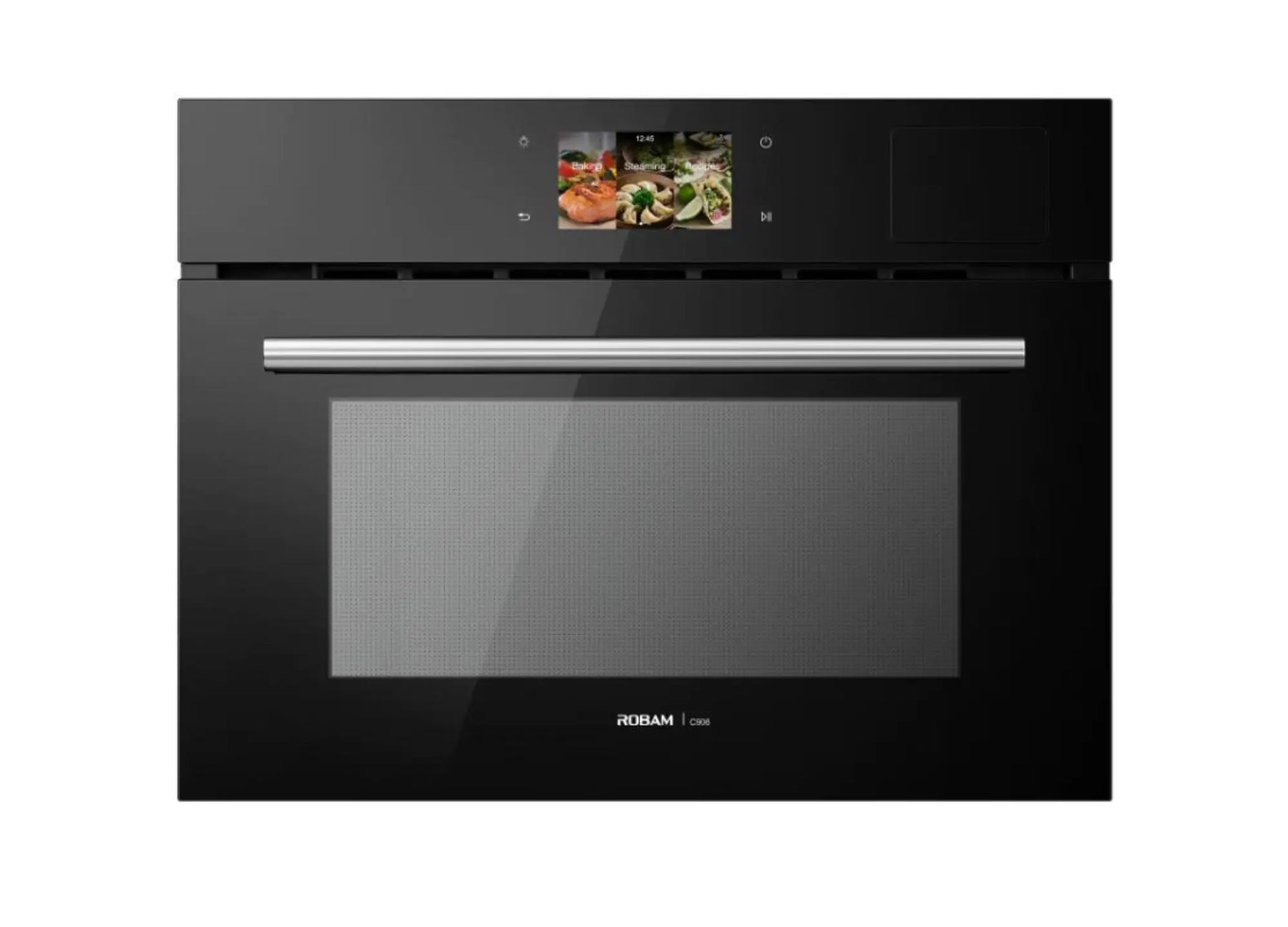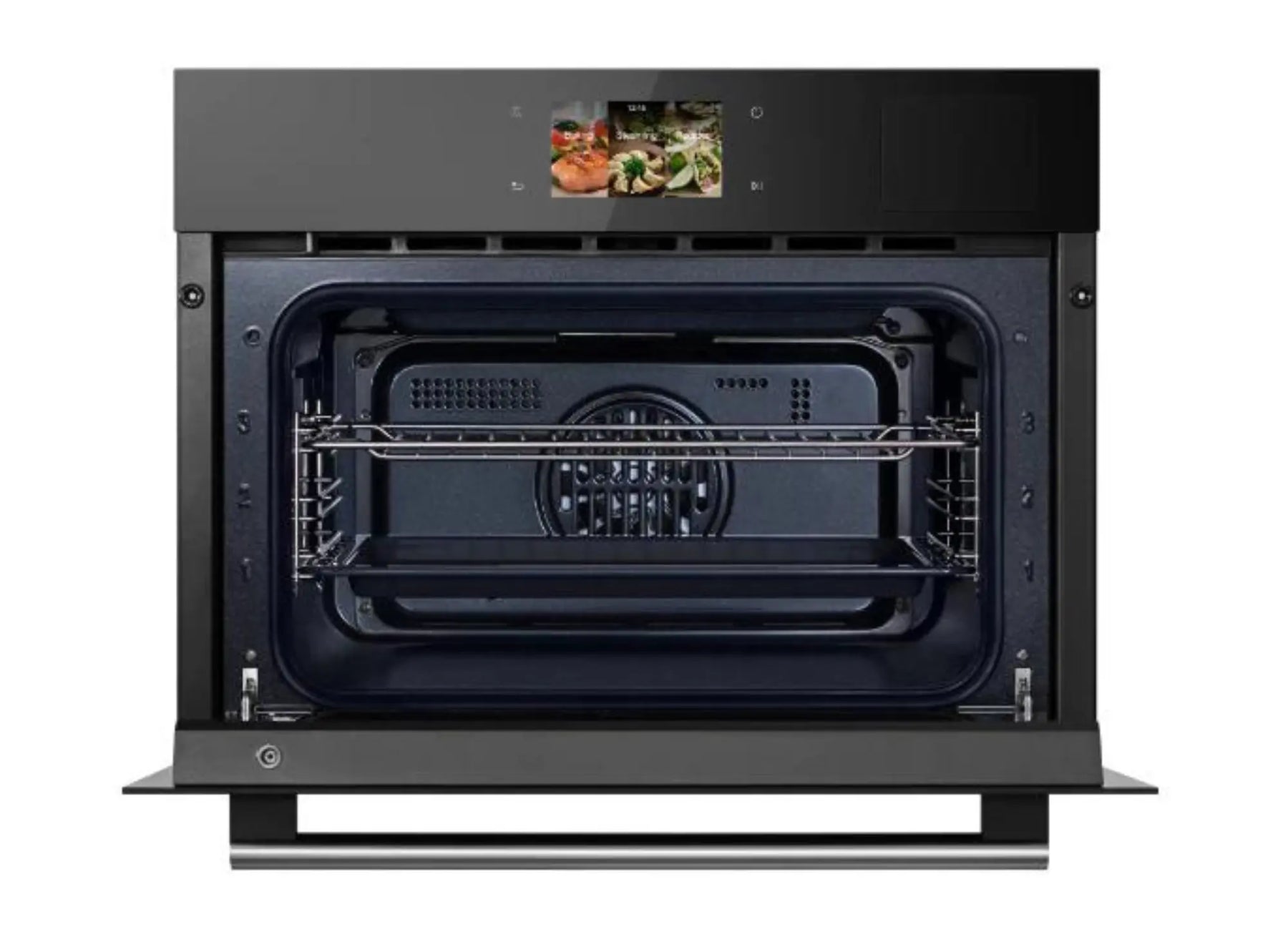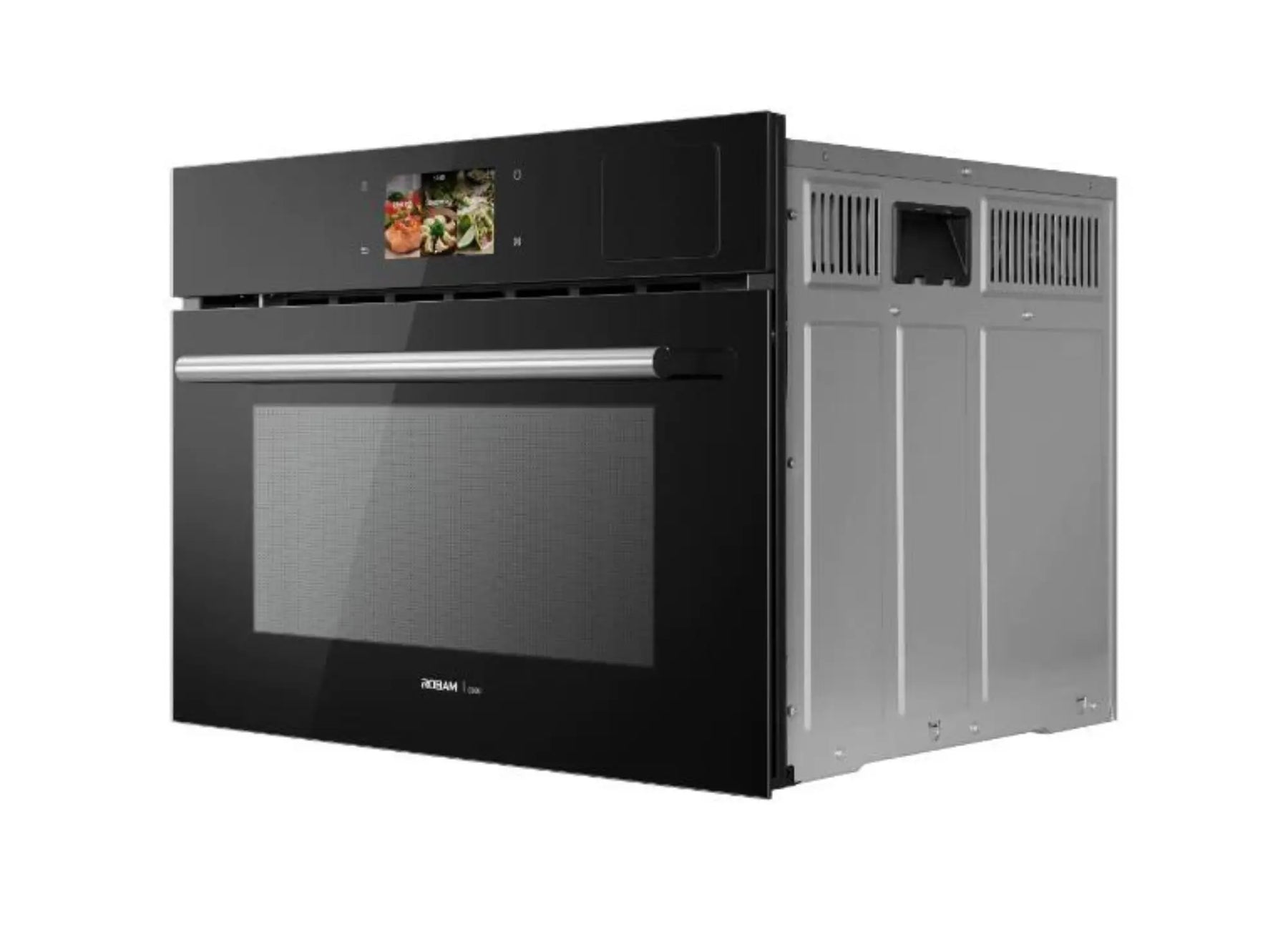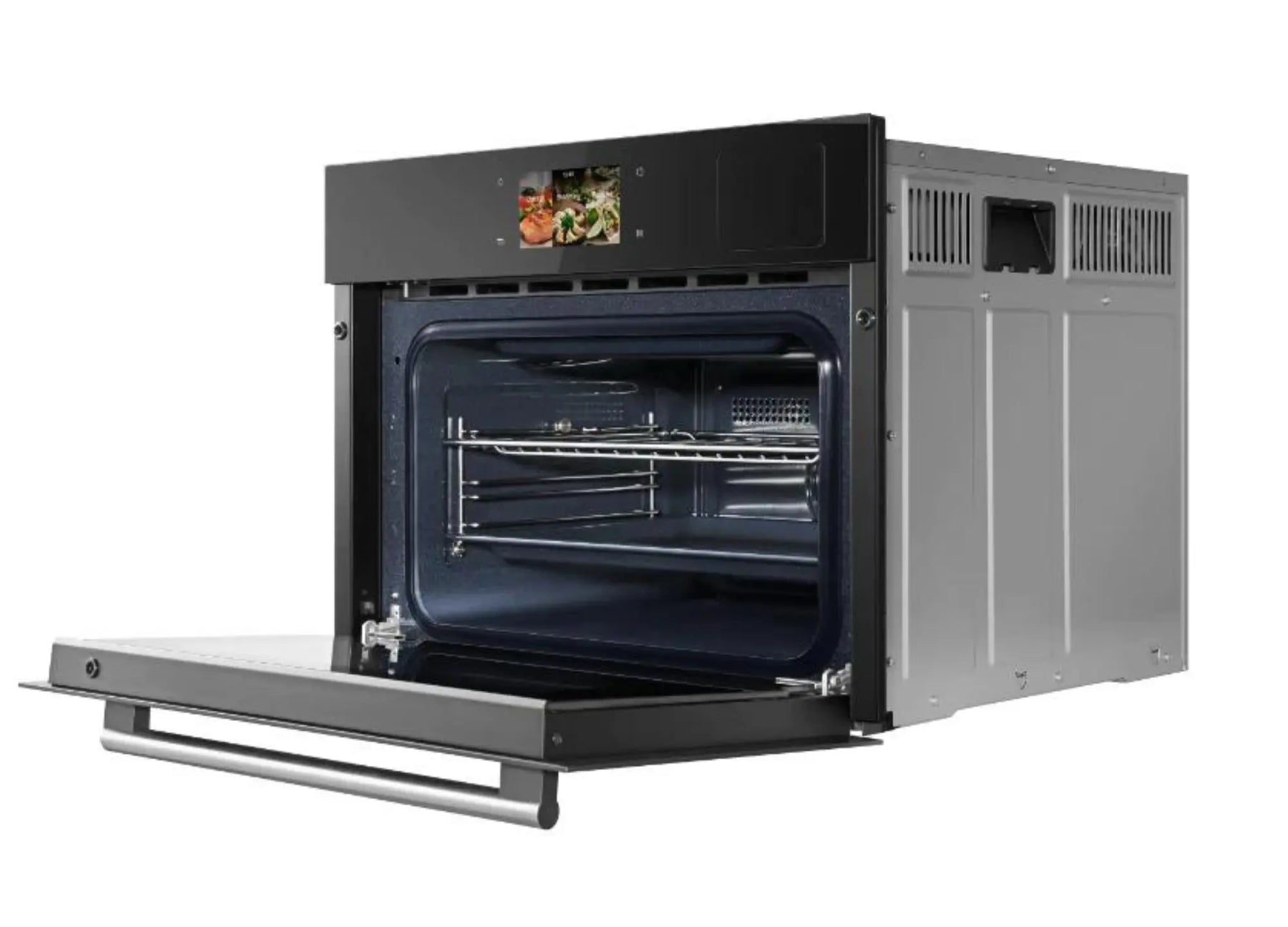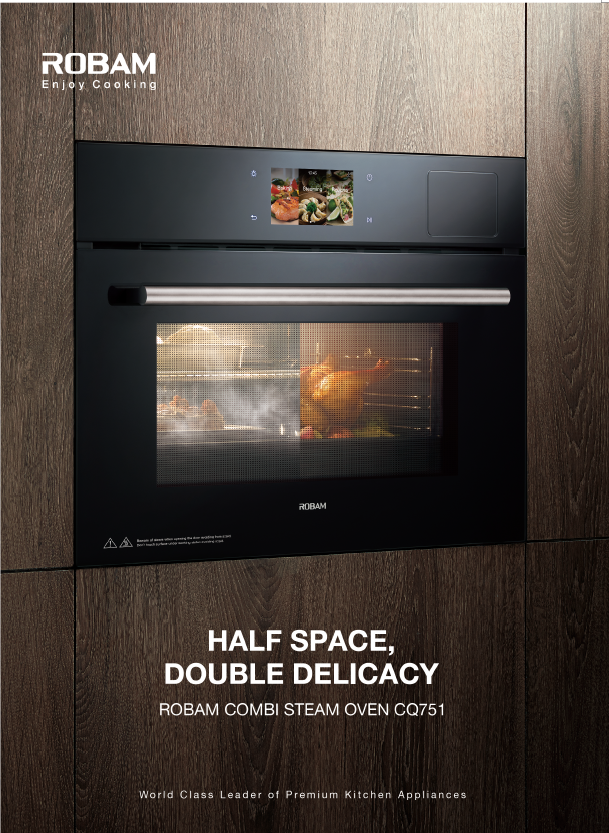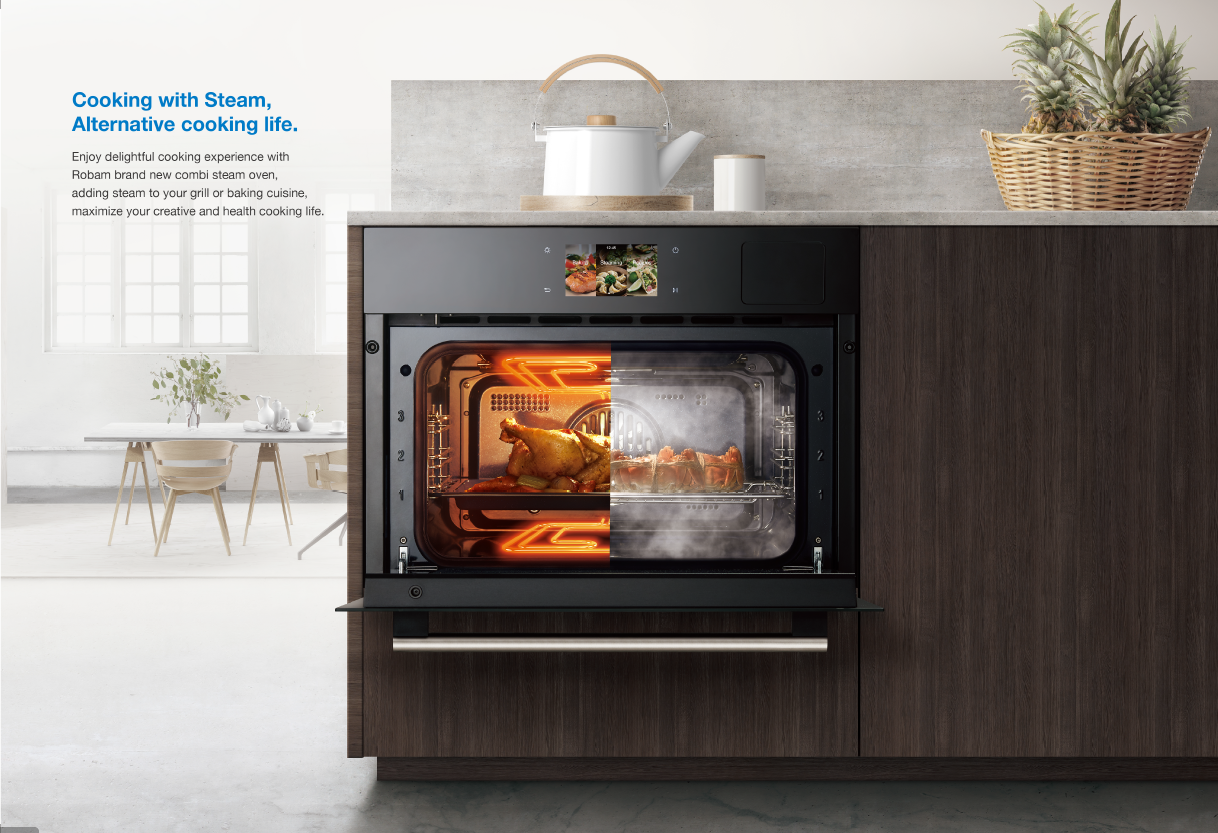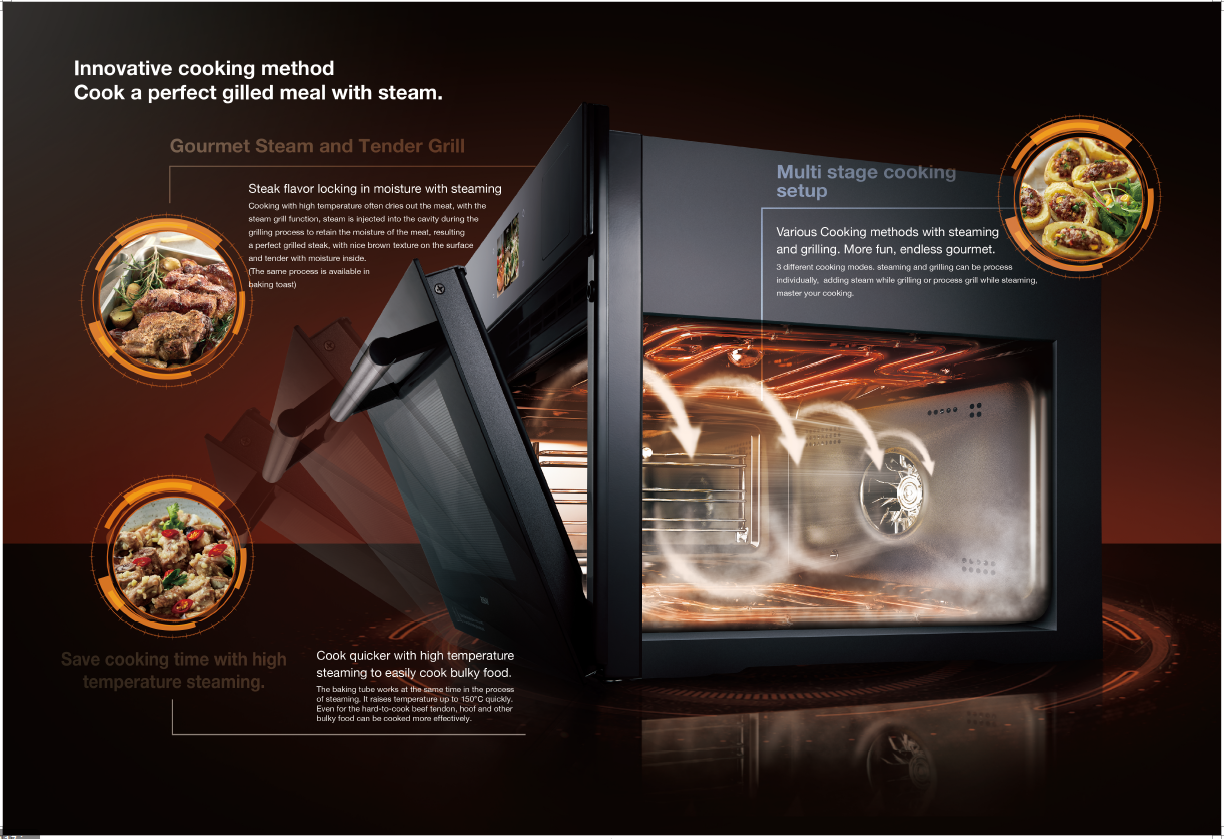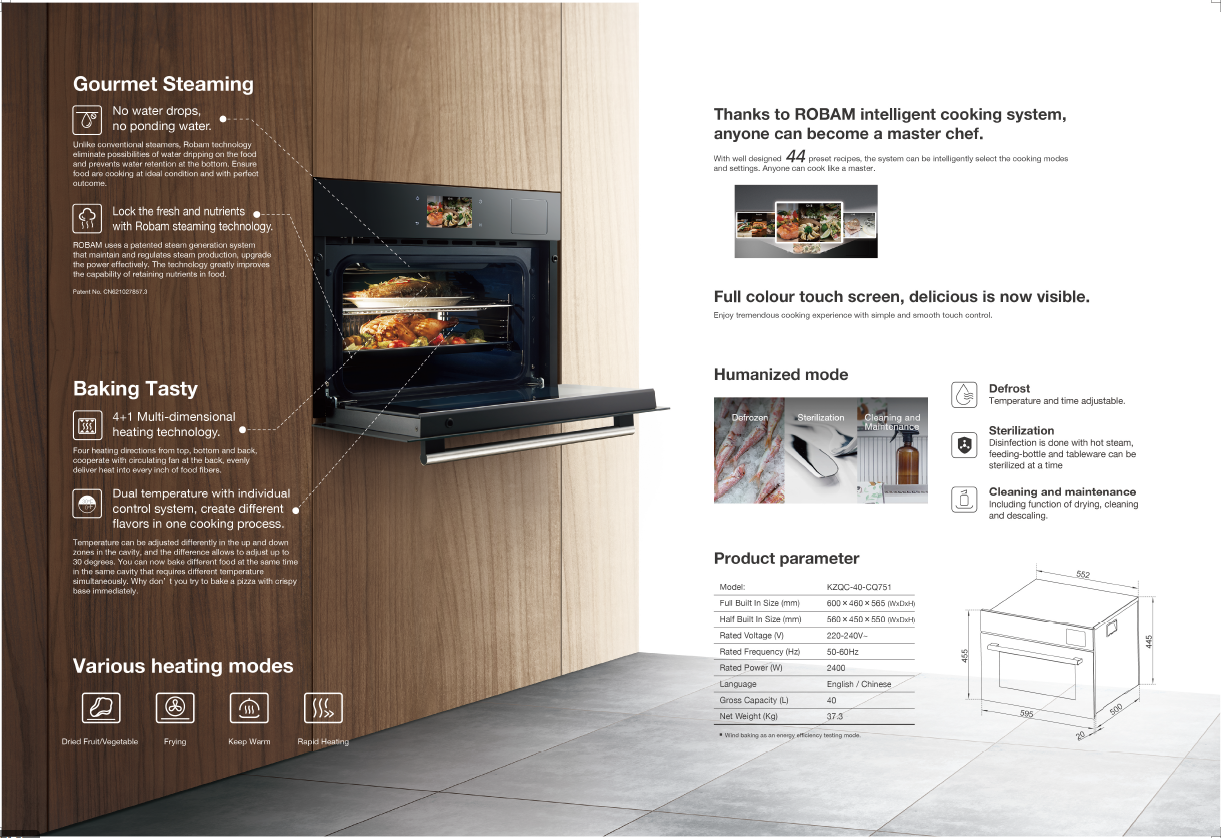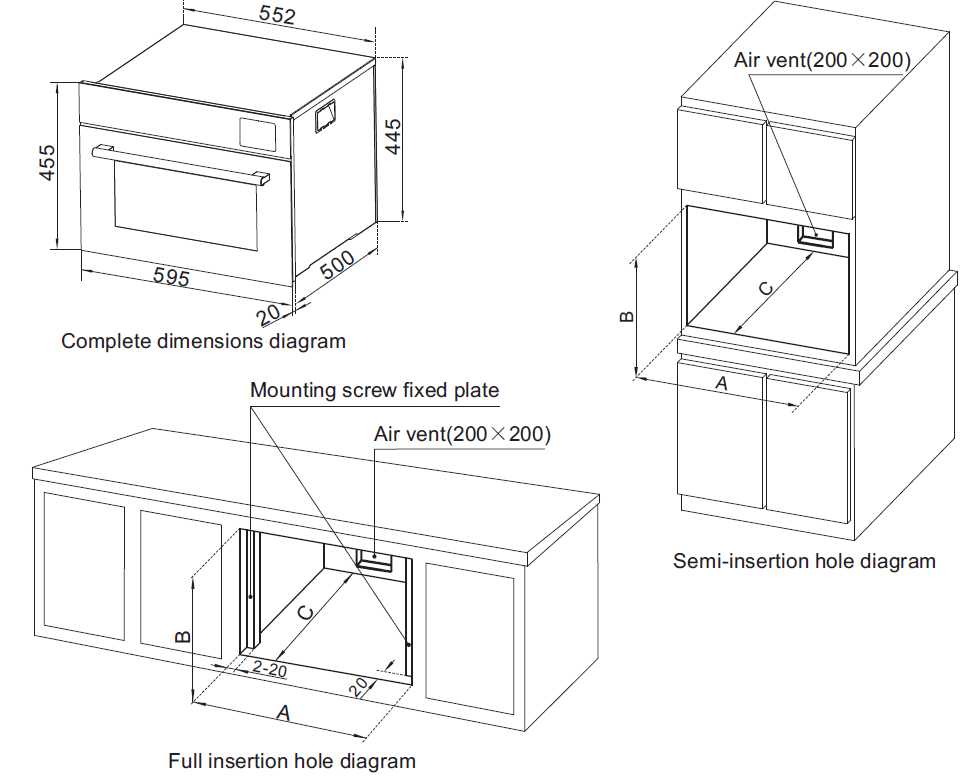 ROBAM | Combi Oven | KZQC-40-CQ751 | 40L | 600mm (w)
Our experts are here to help! Contact us today to get a measure and receive accurate quotes for installation.
Only 5 units left
HALF APACE, DOUBLE DELICACY
Power Rating: 2400w
Capacity: 40L
Plumbing: Not Required
Preset: 12 baking mode & 4 steaming mode
Special point: 150°C Powerful Steam Mode and Expert Baking (Max 30°C Temp Diff)
Net Weight: 37.3kg
Product Size(WxHxD) 595x455x520(mm)

Cutout Size(WxHxD) 560x4500x550(mm)
Cooking with Steam, Alternative cooking life.
Enjoy a delightful cooking experience with Robam brand new combi steam oven, adding steam to your grill or baking cuisine, maxmize your creative and health cooking life.
Innovative cooking method: Cook a perfect grilled meal with steam. Cook quicker with high temperature steaming to easily cook bulky food. Multi-stage cooking setup.
Gourmet Steaming
No water drops, no ponding water: Unlike conventional steamers. Robam technology eliminate possibilities of water dripping one the food and prevents water retention at the bottom. Ensure food are cooking at ideal condition and with perfect outcome.
Lock the fresh and nutrients with Robam steaming technology: Robam uses a patented steam generation system that maintains and regulates steam production, upgrade the power effectively. The technology greatly improves the capability of retaining nutrients in food.
Baking Tasty
4+1 Multi-dimensional heating technology. Four heating directions from top, bottom and back, cooperate with circulating fan at the back, evenly deliver heat into every inch of food fibers.
Dual temperature with individual control system, create different flavors in one cooking process. Temperature can be adjusted differently in the up and down zones in the cavity, and the difference allows to adjust up to 30 degrees. You can now bake different food at the same time in the same cavity that requires different temperatures simultaneously. Why don't you try to bake a pizza with crispy base immediately.
Various heating modes
Dried Fruit/Vegetable
Frying
Keep warm
Rapid Heating
Full colour touch screen, delicious is now visible
Enjoy tremendous cooking experience with simple and smooth touch control.
Humanized mode
Defrost: temperature and time adjustable.
Sterilization: Disinfection is done with hot steam, feeding-bottle and tableware can be sterilized at a time.
Cleaning and maintenance: Including function of drying, cleaning and descaling
40L Large Capacity
Easy grilling or steaming of whole chicken or fish.
3-layer large grilling or steaming trays.
448mm*324mm large steaming tray.
Grilling or Steaming  2 dishes at one time per tray.
Easy Cleaning System
Nano-Ceramic Heating Coil
Better anti-corrosion, scratch-resisting performance and clean-ability than SS material.
Integrated punch-formed inner cavity, one-click cleaning.
Multidimensional Safeguards
Quadruple Dry-Heating Protections
4 dry-heating protective devices enable multiple safety assurances.
Intelligent door lock protection.
Automatic locking during operation, avoid scald risk from accidental opening.
Front radiation system.
Exhaust of excess heat and steam, protect the system and maintain dry cupboard.