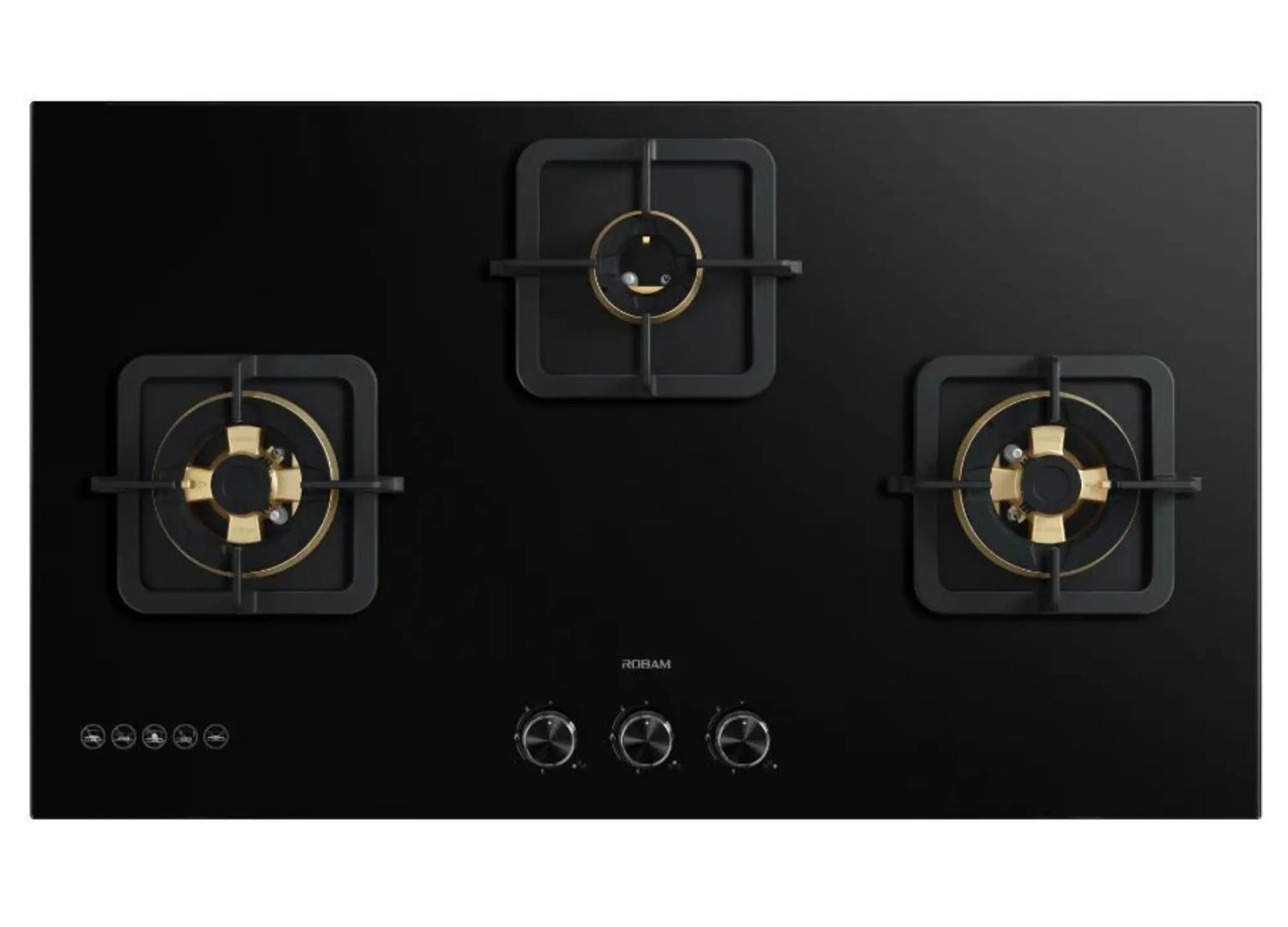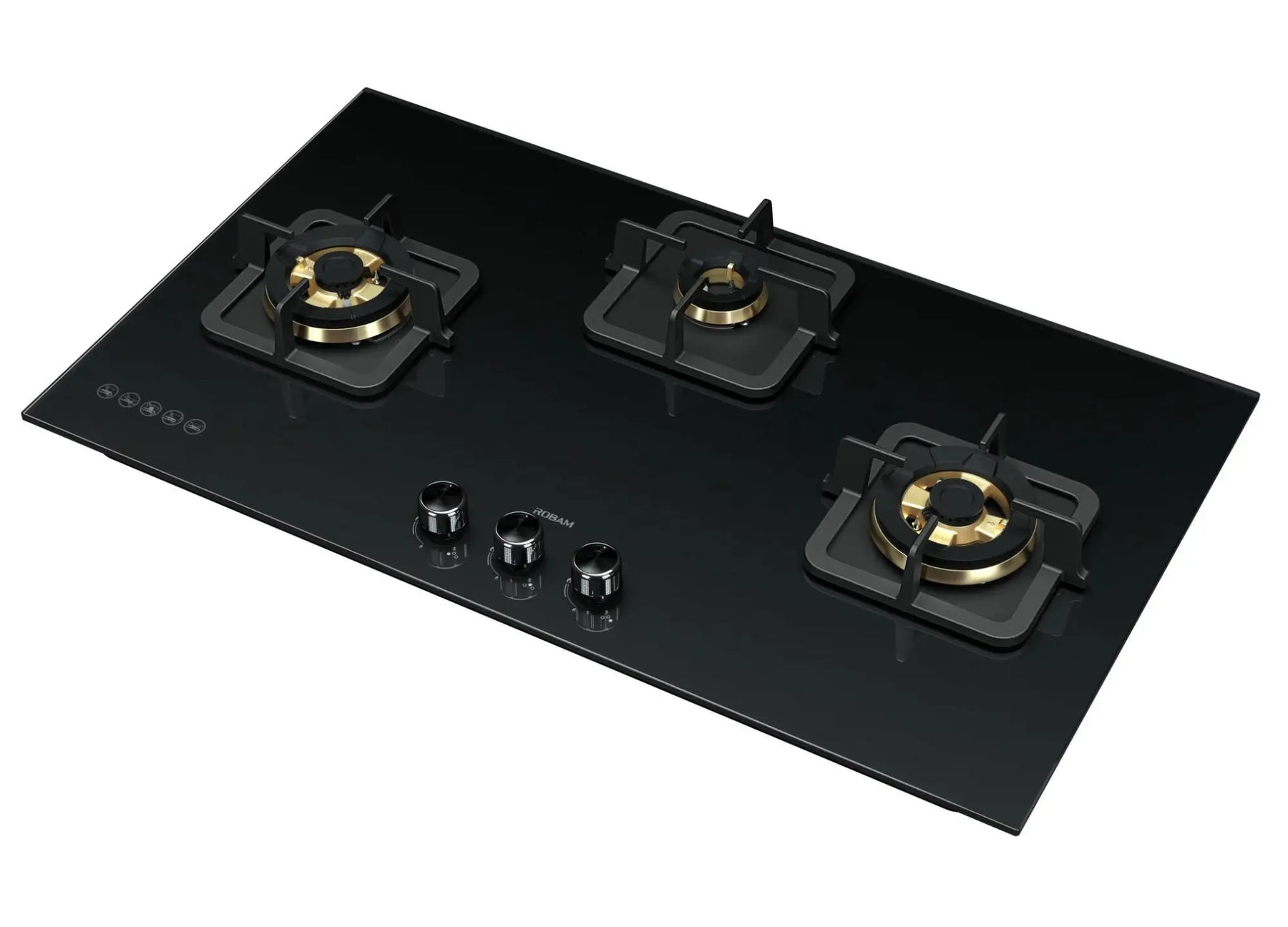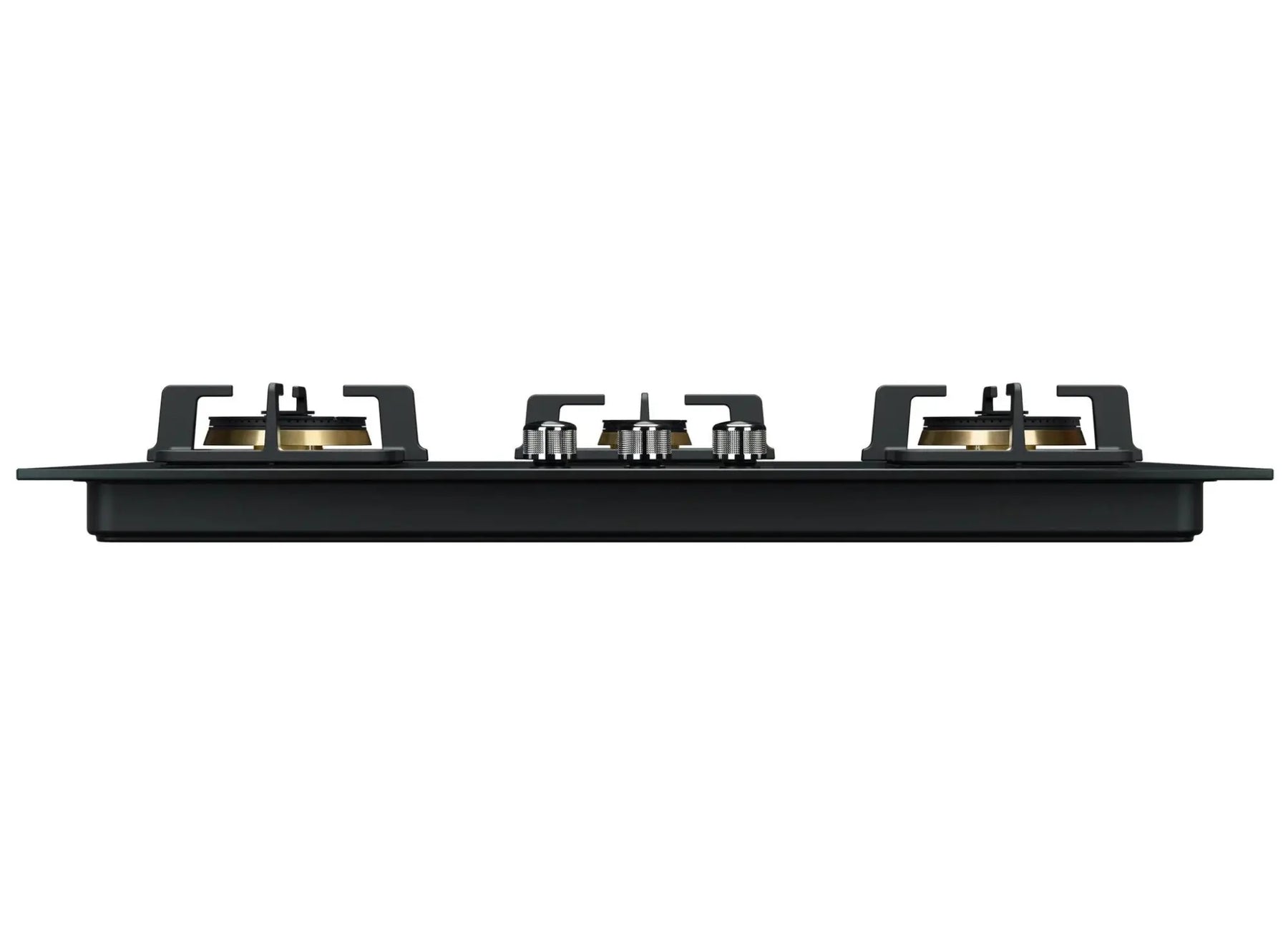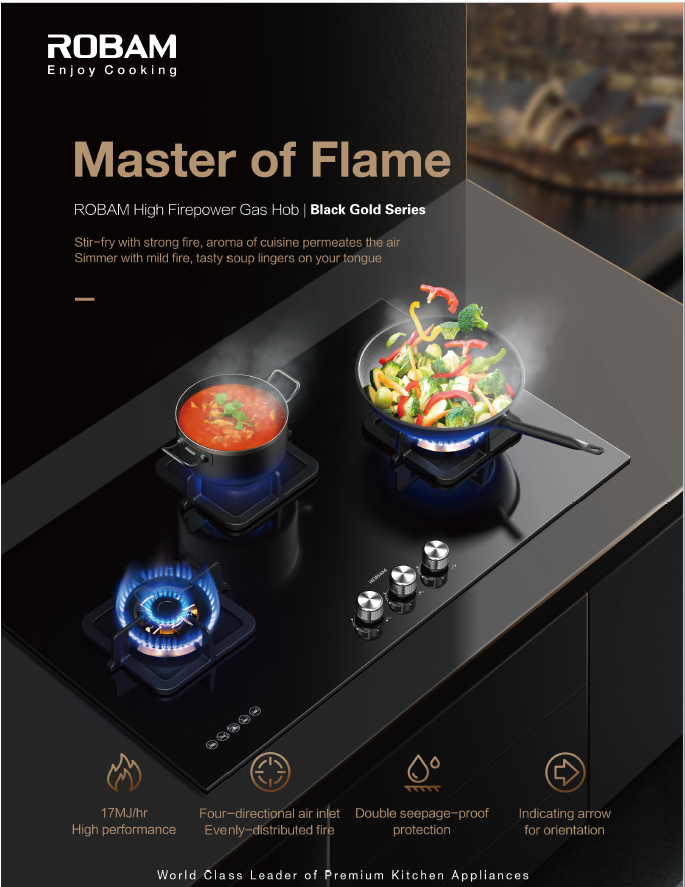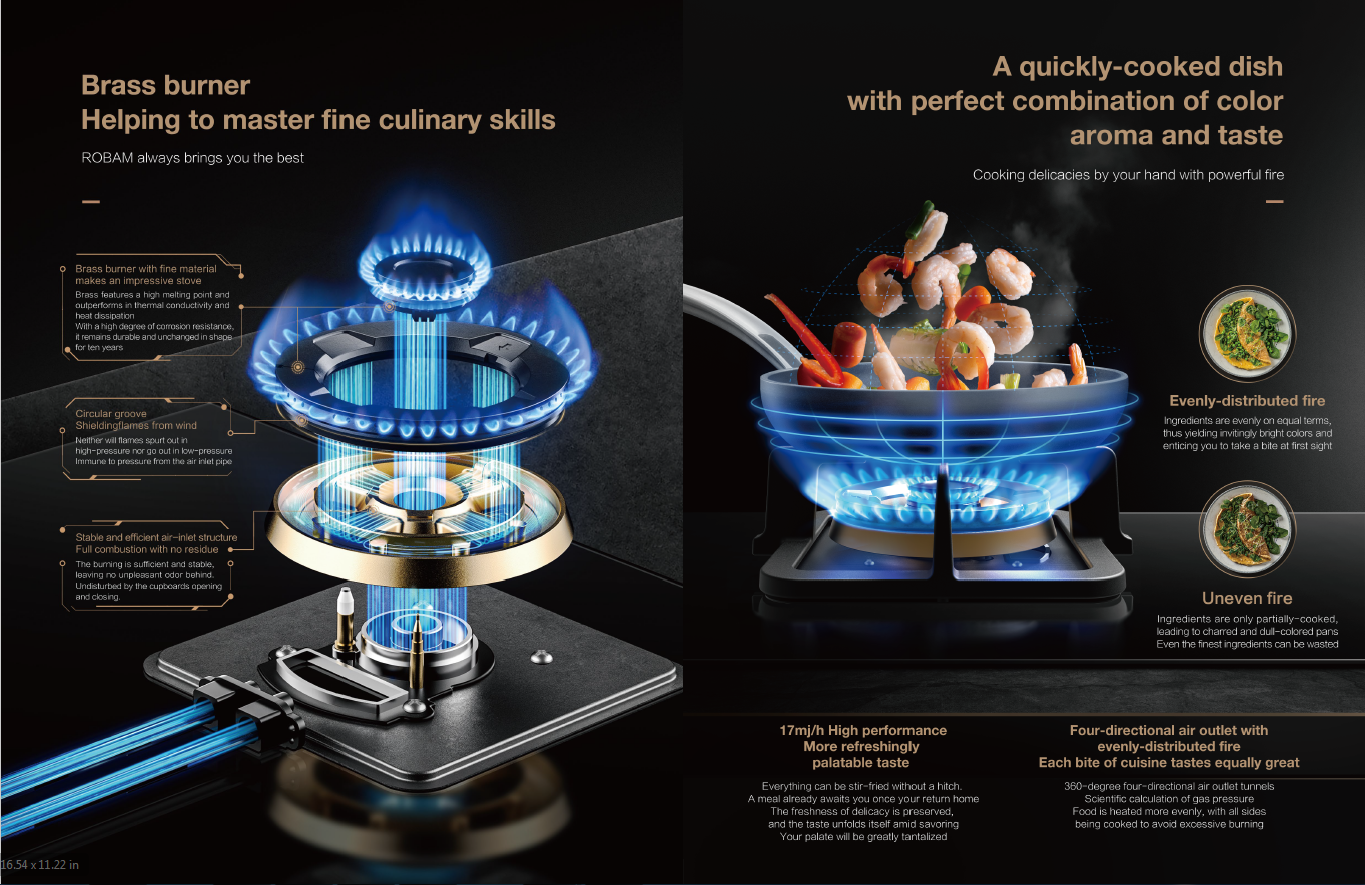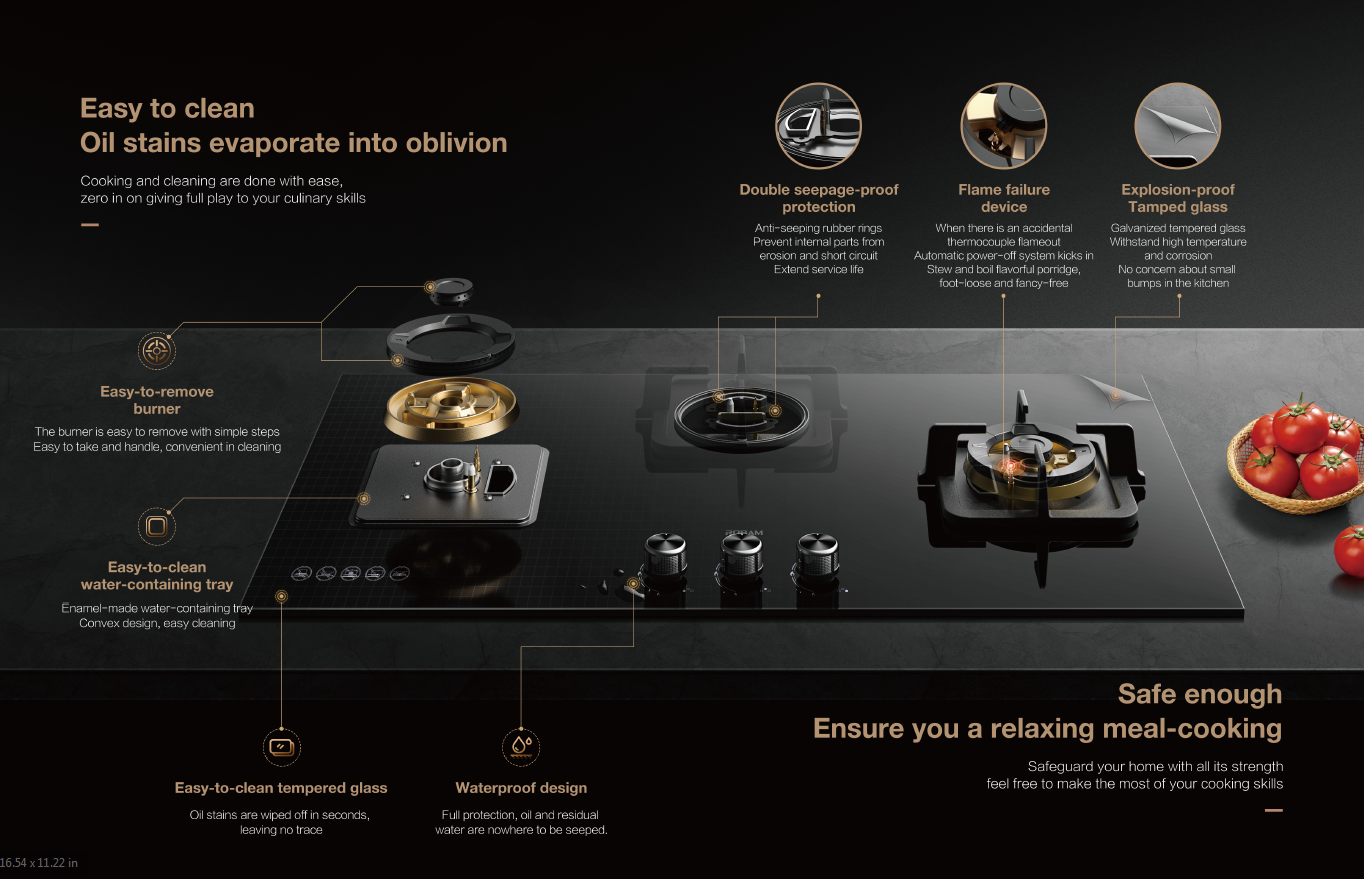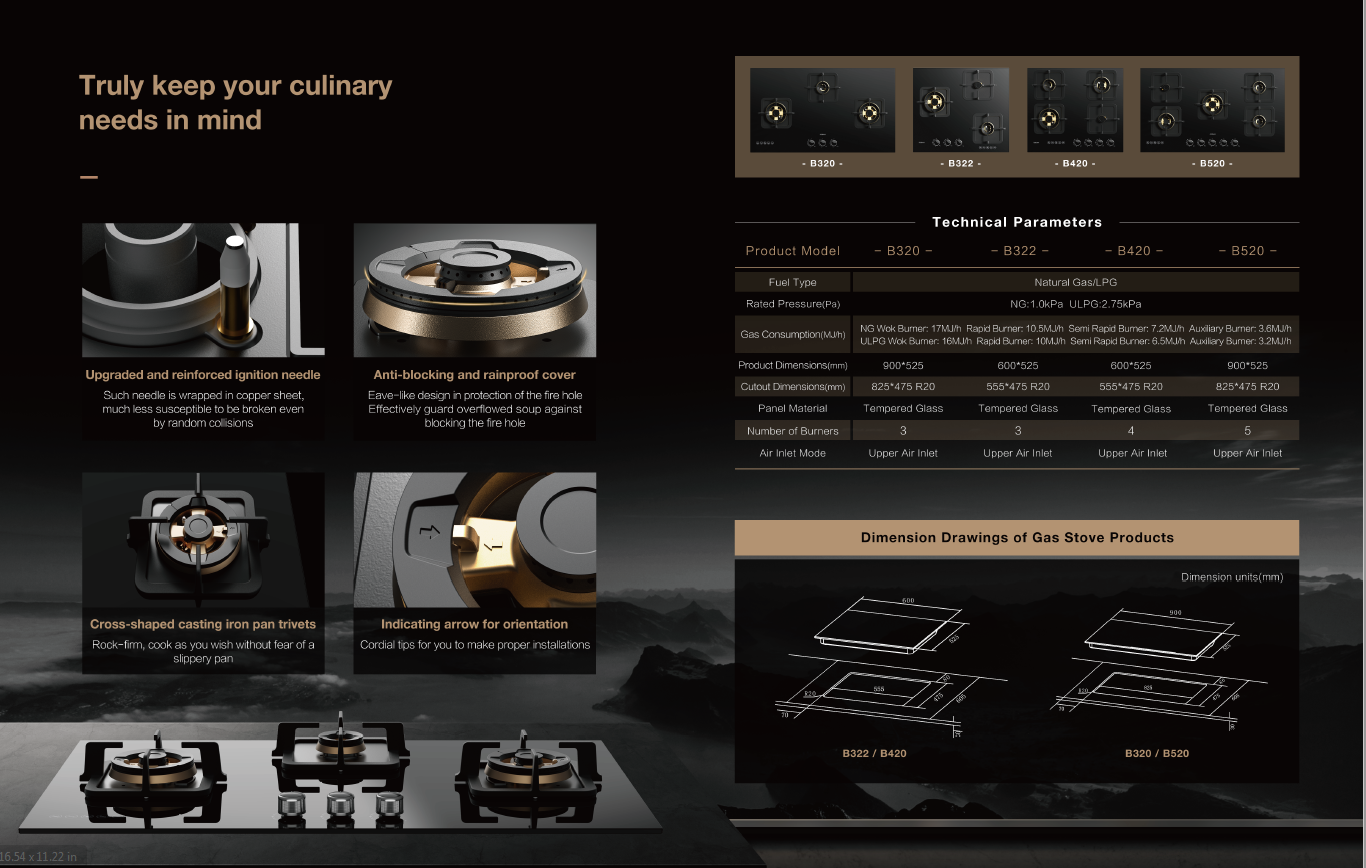 ROBAM | Natural Gas / LPG Cooktop | JZY-B320 | 900mm(w) | 3 Burners
Our experts are here to help! Contact us today to get a measure and receive accurate quotes for installation.
In stock
Precise Firepower, Cook Easier
Burners: 3
Gas Type: Natural Gas / LPG
Wok Burner: 17MJ/hr / 16MJ/hr
Surface: Tempered Glass
Ignition: 10A Wall Plug
900mm-width Cooktop
Meet the demand of frying, simmering, steaming and boiling
Large enough for even cooking three dishes at the same time
Brass Burner
Precise Firepower, Extraordinary Delicacy
17MJ/h Burner(Natural Gas)
Enduring, Vigorous Firepower
Uniform Flames Making The Utmost Delicious Dishes
Outstanding Material, Easy-to-clean Design
Black tempered glass panel
Matt cast iron groove
Durable pure copper burner
Zinc alloy knobs
Separable burners
Easy clean glass panel
Safety Design, Carefree cooking
Flame failure device: Once the accidental flameout is sensed, the cooker automatically cuts off the air source to avoid air leakage.
Explosion-proof glass panel: 8mm extra-thick glass with explosion-proof mesh to prevent bursting.