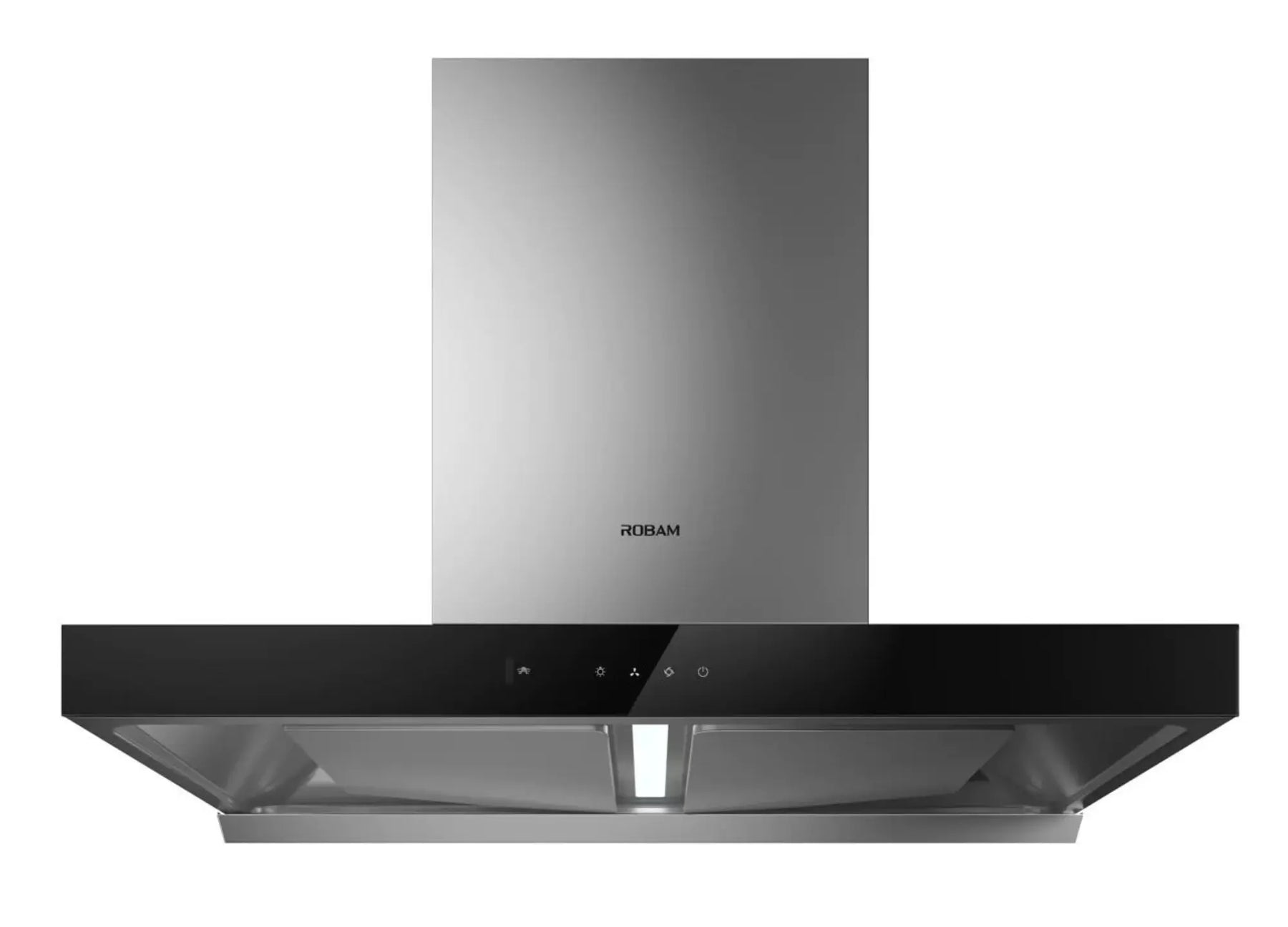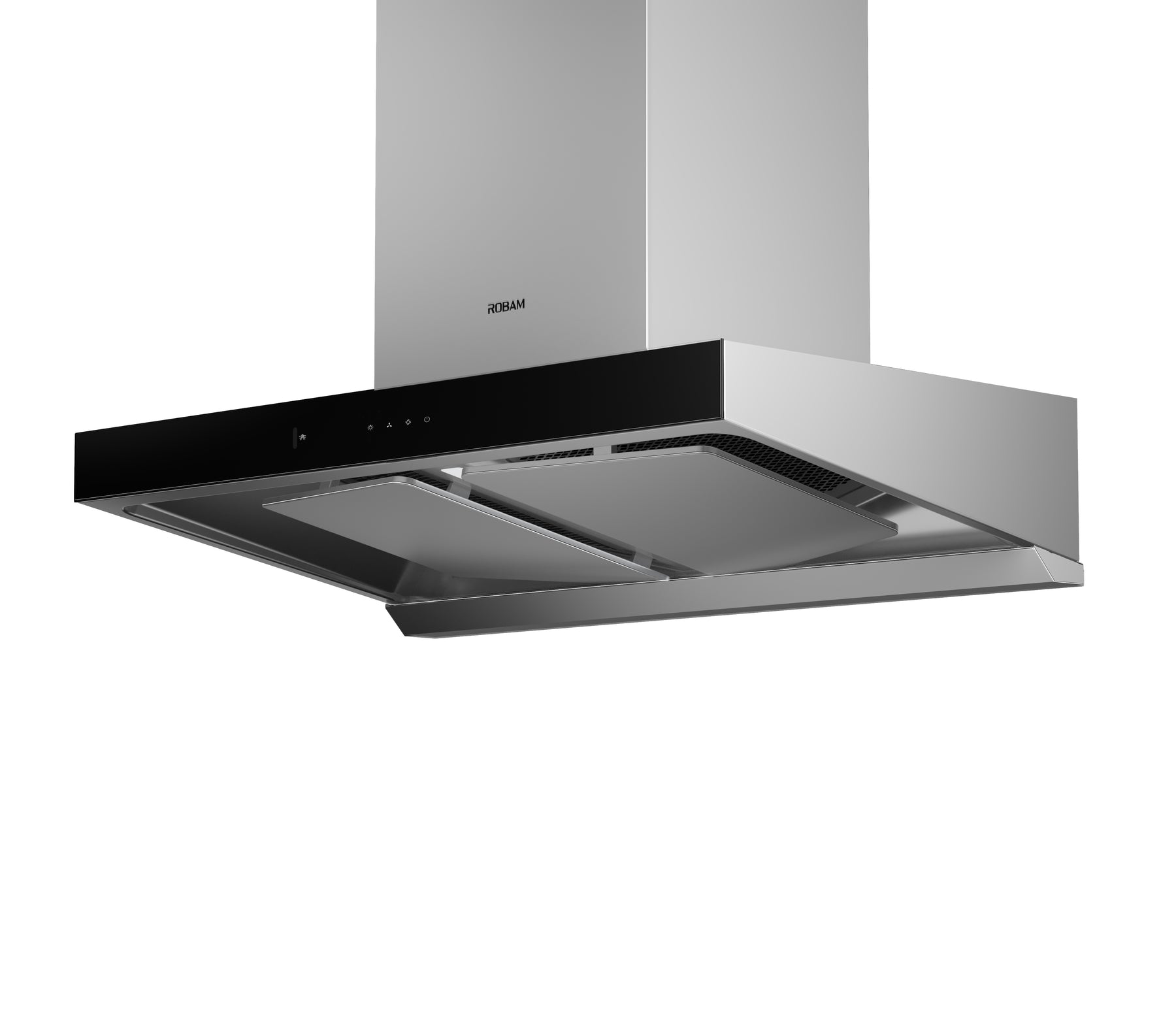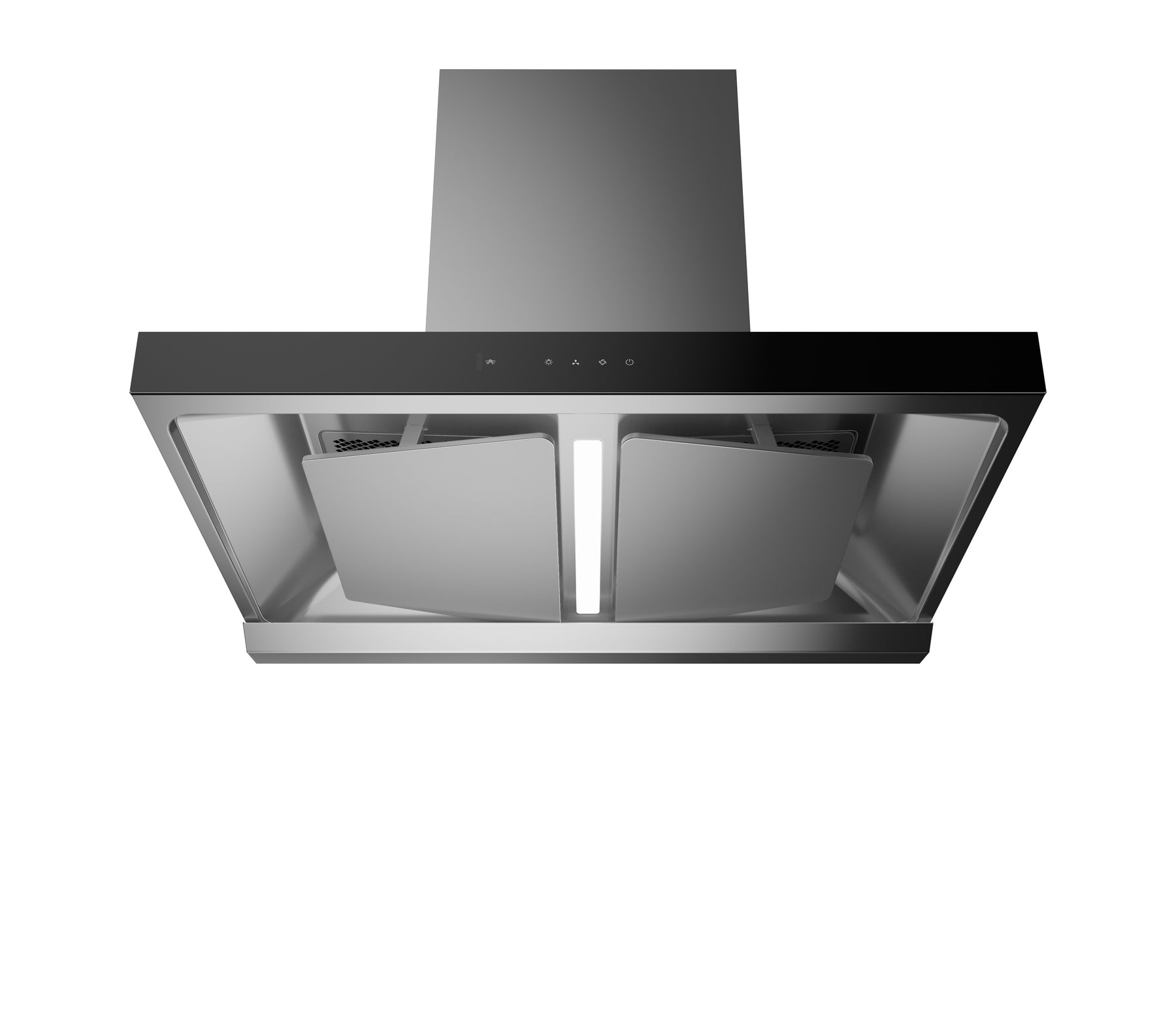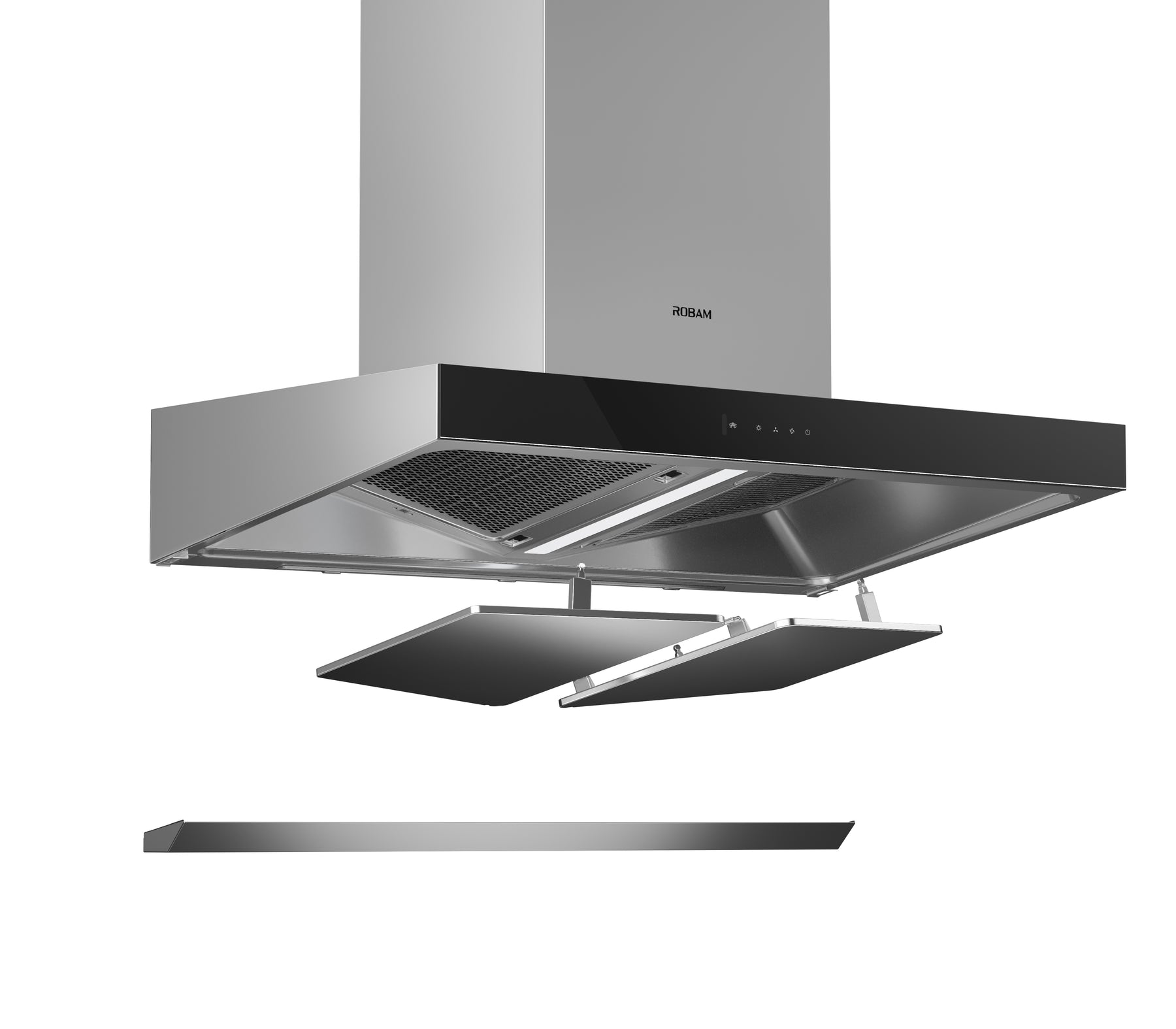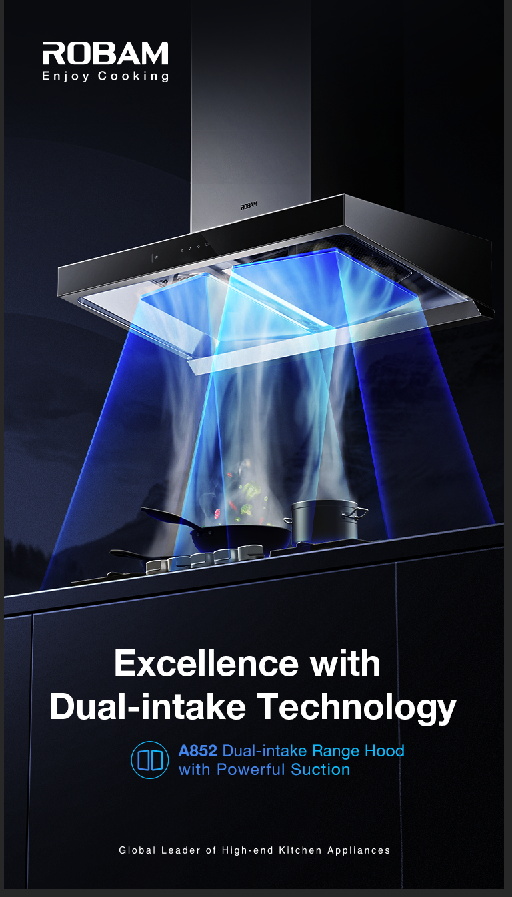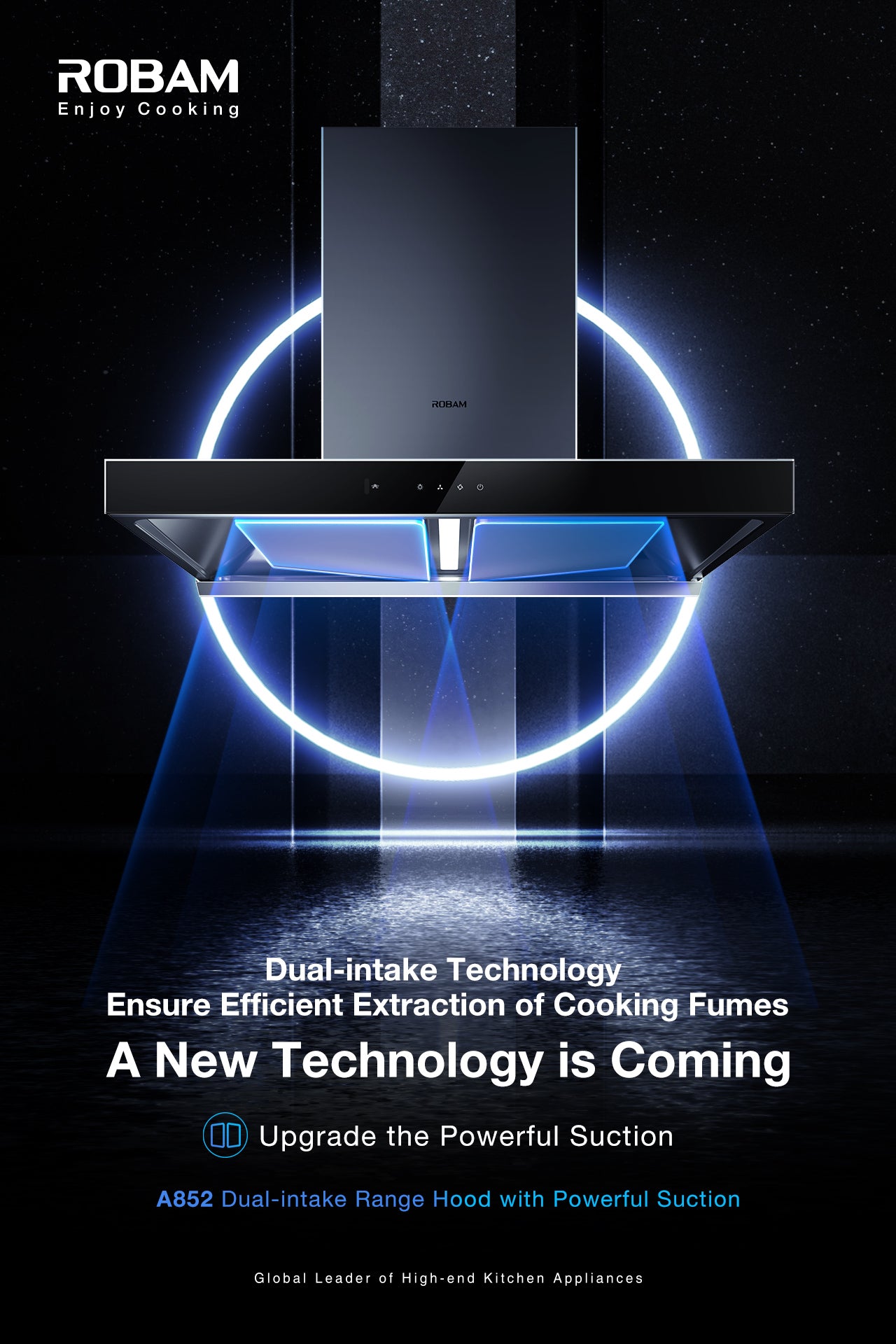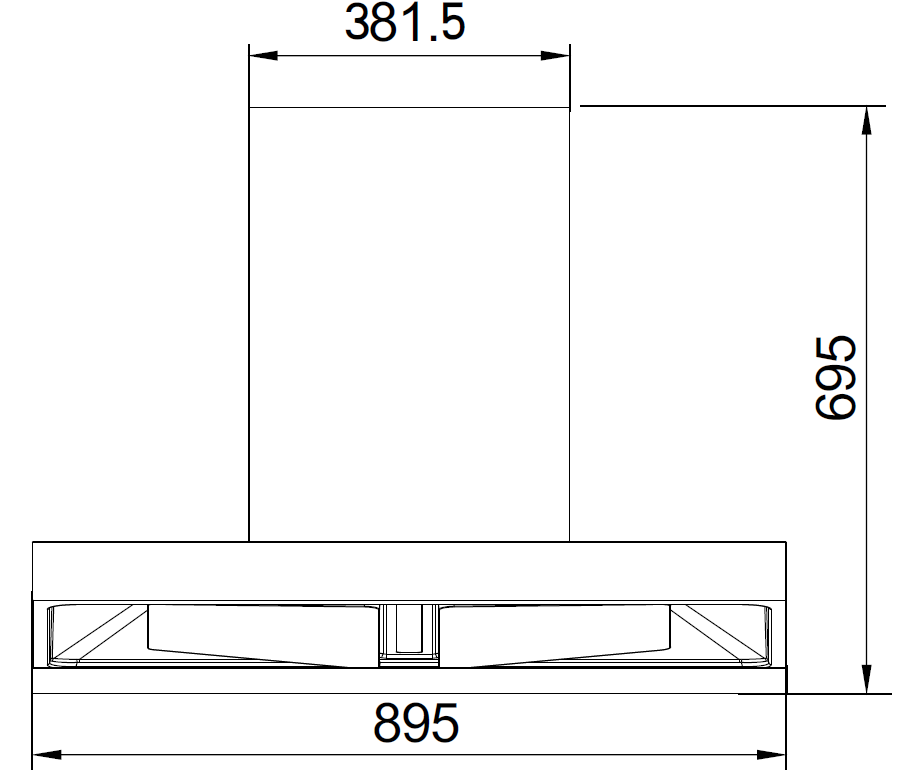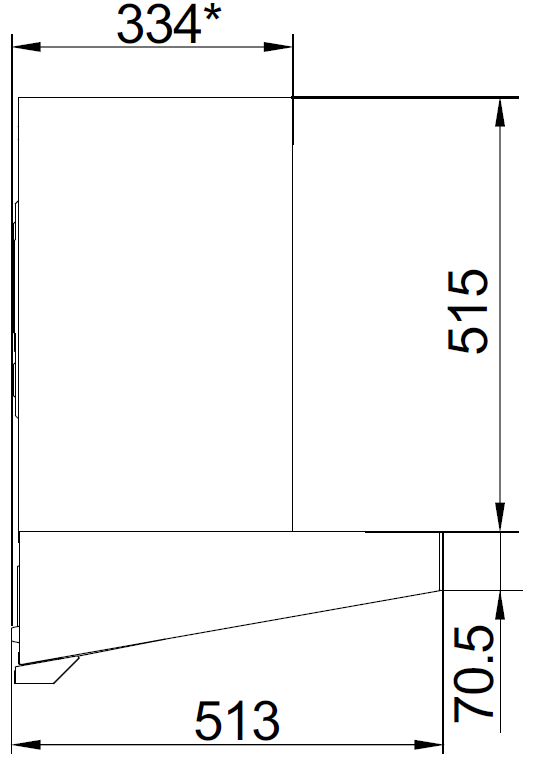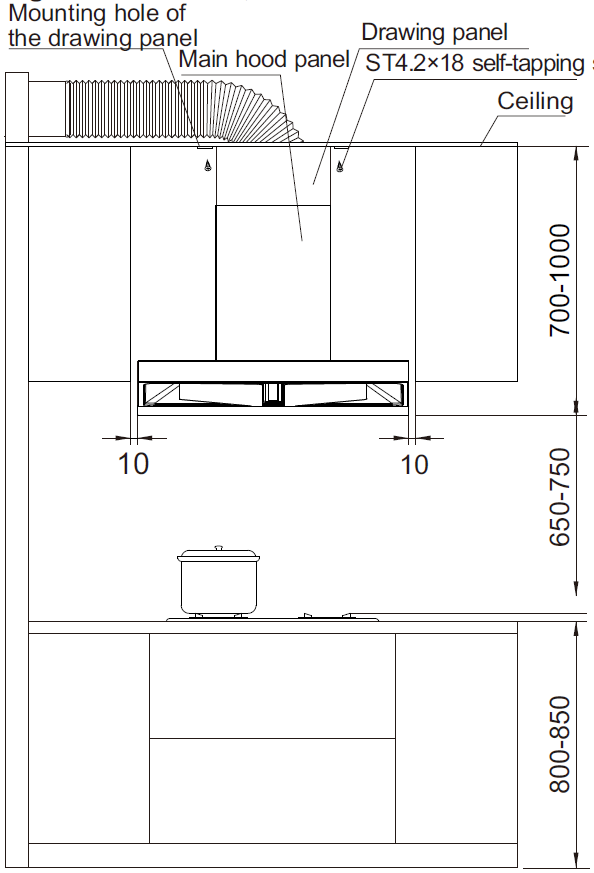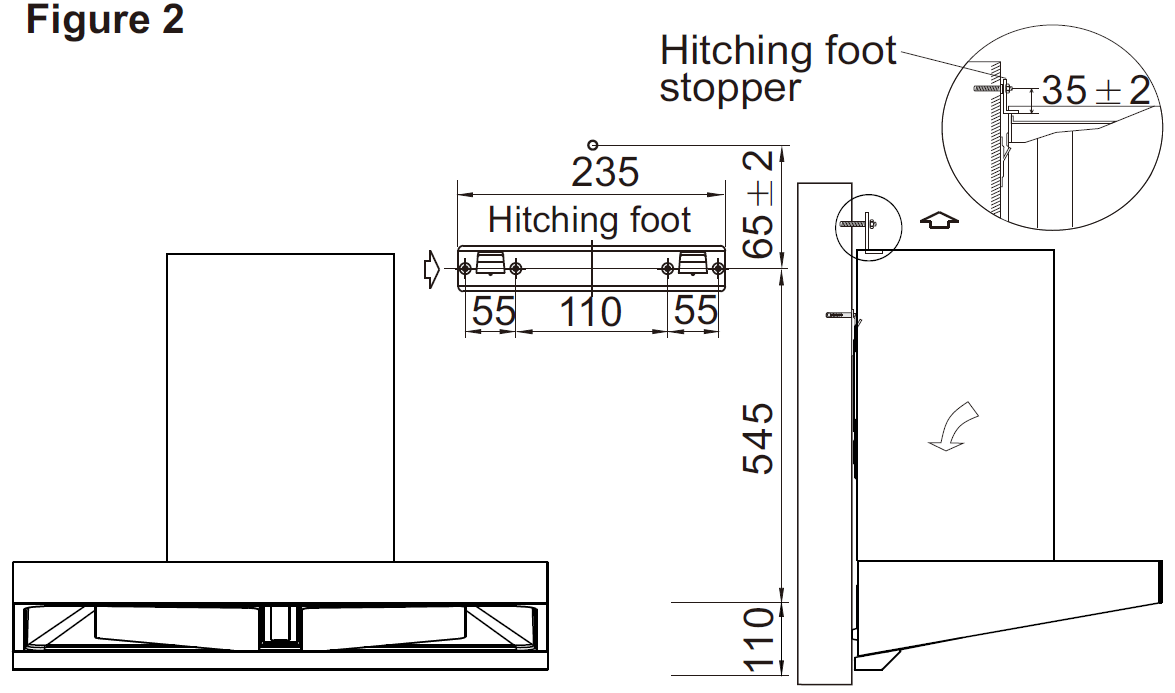 ROBAM | Canopy Rangehood | CXW-220-A852 | Dual-intake | 900mm (w)
Our experts are here to help! Contact us today to get a measure and receive accurate quotes for installation.
In stock
Airflow Rating: 1260m³/hour 
Unrestricted Airflow Rating: 
Noise: ≤ 53dB
Static Pressure: ≥410Pa
Grease Separation Rate: ≥ 92%
Motor Power: 220w
Dimension (WxDxH): 895mm x 513mm x 695mm
Dual Core System
Dual-intake Range Hood A852
1260m³/hr powerful and thorough absorption. Refreshing your kitchen within 55 seconds.
410Pa strong wind pressure breaking through all obstruction, achieving a thorough exhaust of fume and oil.
 Dual-intake range hood performs like two powerful range hoods. This design will produce rapid growth in airflow and extract cooking fumes quickly and efficiently.
Extract cooking fumes through Eight-sides, which efficiently covering the entire cooking surface. Eight-sided simultaneous suction greatly enhances the suction efficiency and quickly, disperses the cooking fumes out of the kitchen. Perfect for multiple cooking zones to exhaust grease and smoke quickly and efficiently.
Free Of Dismantle And Wash Technology
A++ screen with high density mesh and wide screen area, effective separation of oil and fume.
Inner Cavity Coated With Special Coatings That Detaches Oil And Fume
Intelligent Gesture Control 2.0

With the wave of a hand you can easily control the range hood function and suction speeds making cooking clean and stress free. Grease and water will never effect touch control response.
No Need to Clean Frequently and Architecturally Designed

Large capacity oil catcher.
Concealed oil filter.
Easy-to-install plates.
LED light bringing a clear vision and joyful cooking.
1 minute intellectual delayed shutdown intended to eradicate remaining oil and fume.
Download Operation Manual