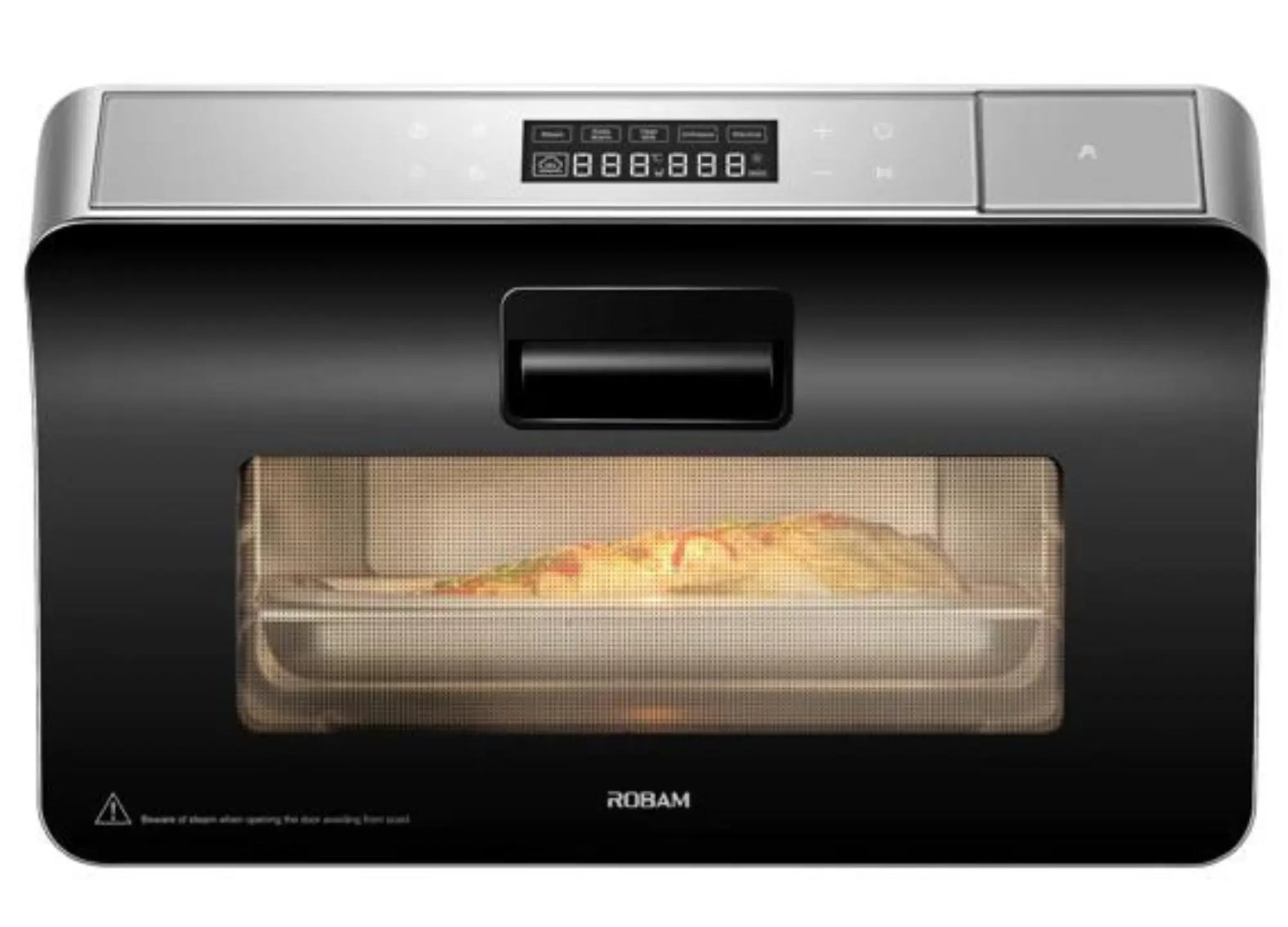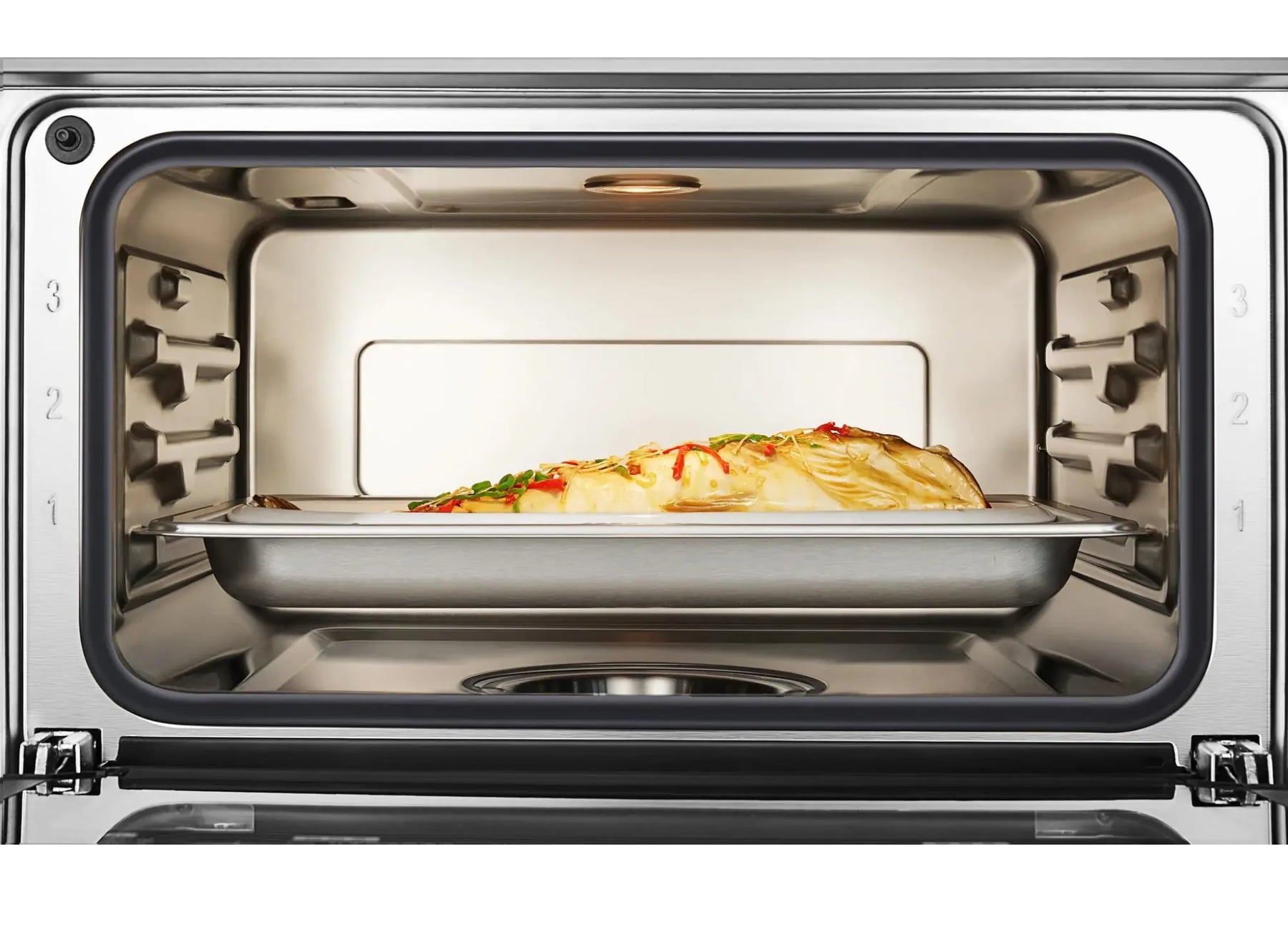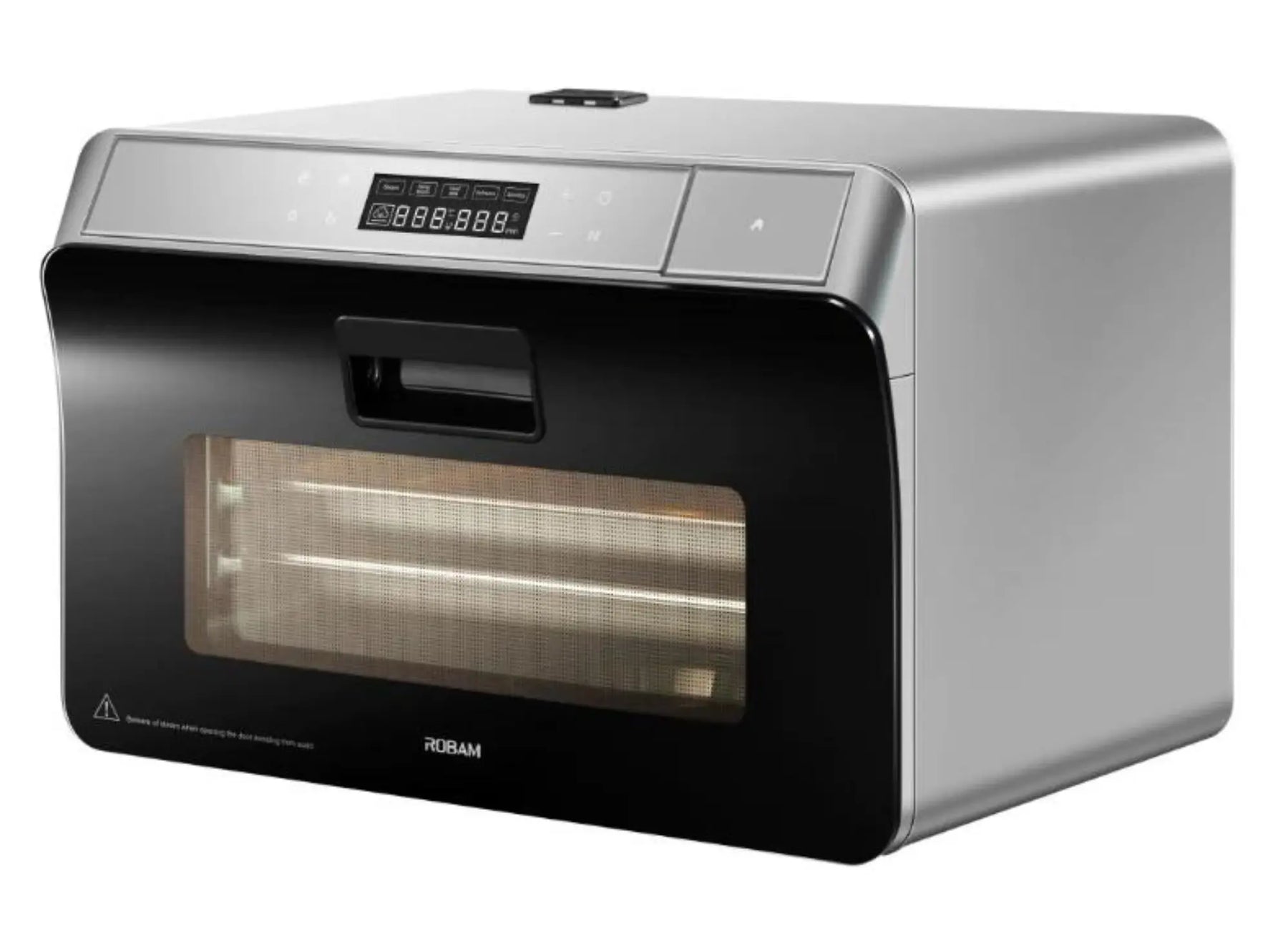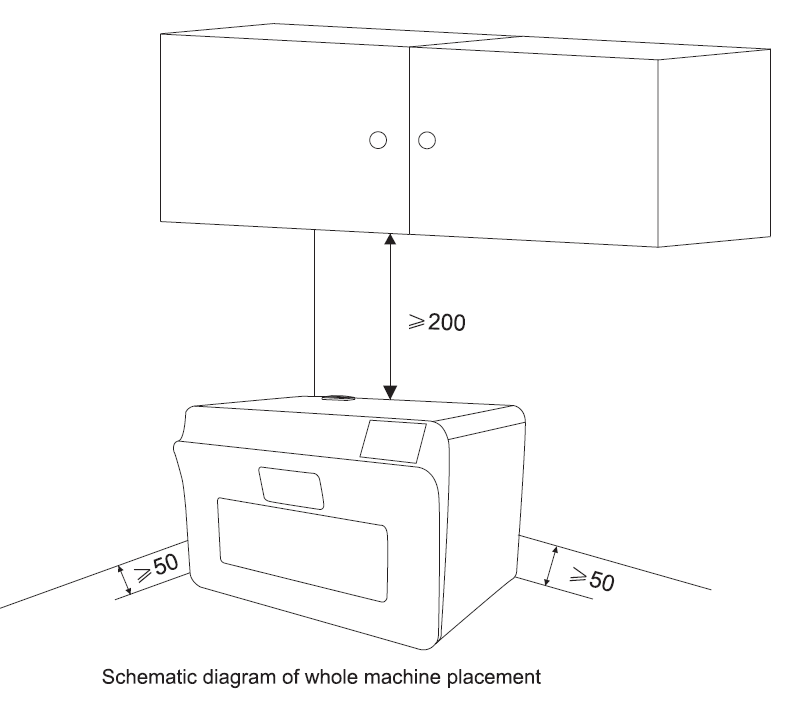 Robam | Steam Oven | ZTB250-ST10 | 25L | Free Standing | 3D Steaming Technology
Our experts are here to help! Contact us today to get a measure and receive accurate quotes for installation.
In stock
Power Rating: 1800w
Capacity: 25L
Function: 2D steaming function/Thaw function/Sterilization function
Style: Free Standing
Material: Medical grade 304 stainless steel inner container
Size: 530w x 362h x 390d
Net Weight: 17kg
3D Steaming Technology
Every 1℃ Reached Every Deep Corner of Food
360° Micro-high pressure steaming covering all dimensions of food.
Original taste and flavor are a guarantee of nutrition.
Fashionable Appearance Brings Delicate Steaming
Pure Black Style, A Combination of Content and Appearance
Apply the square and round philosophy to aesthetic design, leading to pure black texture, delicate and quiet, simple and neat appearance.
Visual glass door.
German BJB lights.
Quick Steaming Locks The Freshness Of Food
Restore The Freshness of Food
Heating tubes make the heating faster, 500w power inner tube and 1250W power outer tube increase the steaming substantially.
Locks the taste and nutrition.
Auxiliary Heating From The Above, No Dripping Of Water When Steaming Dishes
Guarantee a constant temperature from above by U shape auxiliary heating panel.
Side and above high-temperature auxiliary heating panel.
Intellectual Pop-up Water Filling Hole
Pops up instantly by easy touch, no need to pause while heating